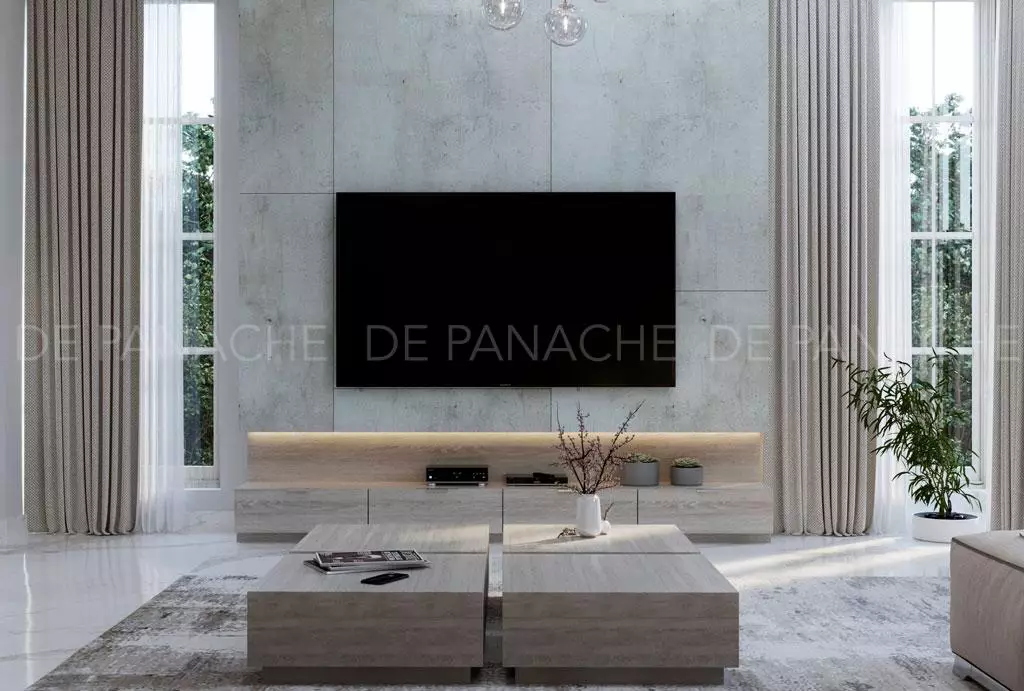 We're living in an age where everything is getting smaller and smaller. As a result, we're seeing more and more people moving to smaller homes. These small homes are called '2BHK flats'. They come in all shapes and sizes, but they all have one thing in common—they're small. There's a lot of space to play around with, so you can make your flat look like anything you want. But how do you go about doing this?
Well, it can be quite challenging to find the right interior design ideas that will make this space look stylish and modern. But don't worry. Here at De Panache, we are going to provide you with some of the best interior design ideas for small 2BHK flats. It also includes tips to keep in mind while decorating your home.
Bedroom
In many cases, small 2 bedroom flats come with a bedroom and a living room, and often a small kitchen. The bedroom needs to be spacious, but small in terms of size. This gives you enough room to store your belongings in, but still, be able to spread out in bed. The best option is to purchase a wardrobe with sliding doors or a closet, but if this isn't possible, then buy a bookcase and put your belongings on the floor.
Flooring
The flooring is another important factor in making the space feels bigger. You could use laminate flooring, which is stain resistant, and durable. You could also opt for ceramic tiles, which look more expensive than the laminate flooring, but they also require little maintenance.
Maximize natural light
If you don't have any windows, there's another way to make sure you're getting enough natural light: use mirrors. Mirrors are a very common and affordable way to add more reflective surfaces to a room. They also act as a light diffuser. Just be careful of the angles; you don't want your light source to be too direct or too perpendicular to a mirror, which can create glare.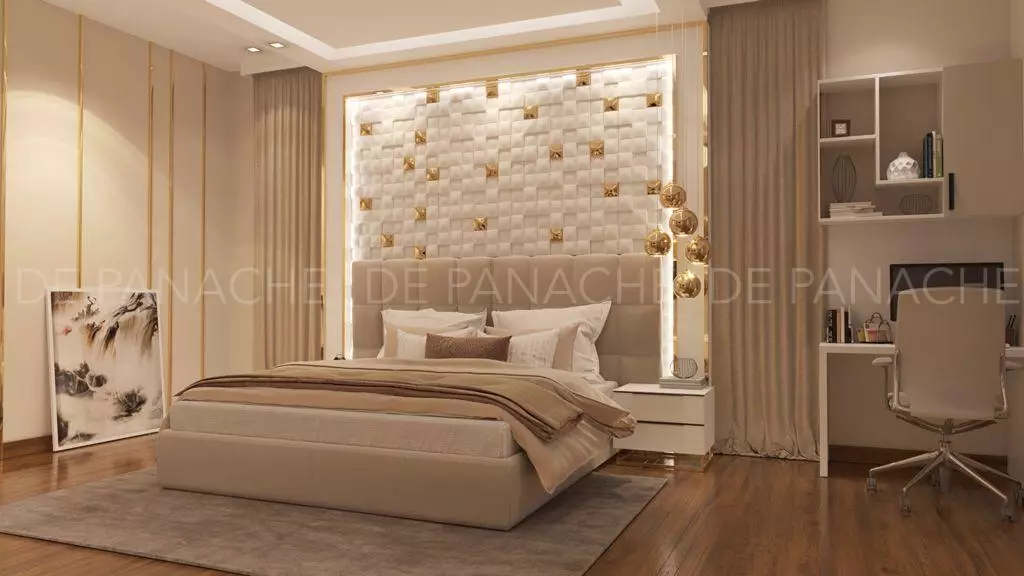 Place furniture away from the walls
Another way to make the most of a small 2BHK flat is to place pieces of furniture in the middle of a room. This allows them to serve as focal points in space. Placing a dining table in the centre of a living room, for example, can help give the room a sense of openness.
Take advantage of ceiling height
A lot of modern living rooms are designed to be about six feet tall. This means that there's a lot of space above a person's head, which can lead to feeling claustrophobic. One solution to this is to take advantage of the ceiling, which offers several opportunities to incorporate features such as crown mouldings, which can help add character to a room.
Hang art
Art can be a great way to liven up a space. You don't need to have expensive artwork to make a big impact. A nice print or painting that you hang on the wall can change the mood of a space. You can also use pieces of art as decorative elements, like adding frames to your doorways and windows.
In conclusion, to create a home that feels like a retreat, you need to focus on the details. A room that looks great and is well-designed will have a big impact on how you feel when you enter it. It's the little things that make a big difference.