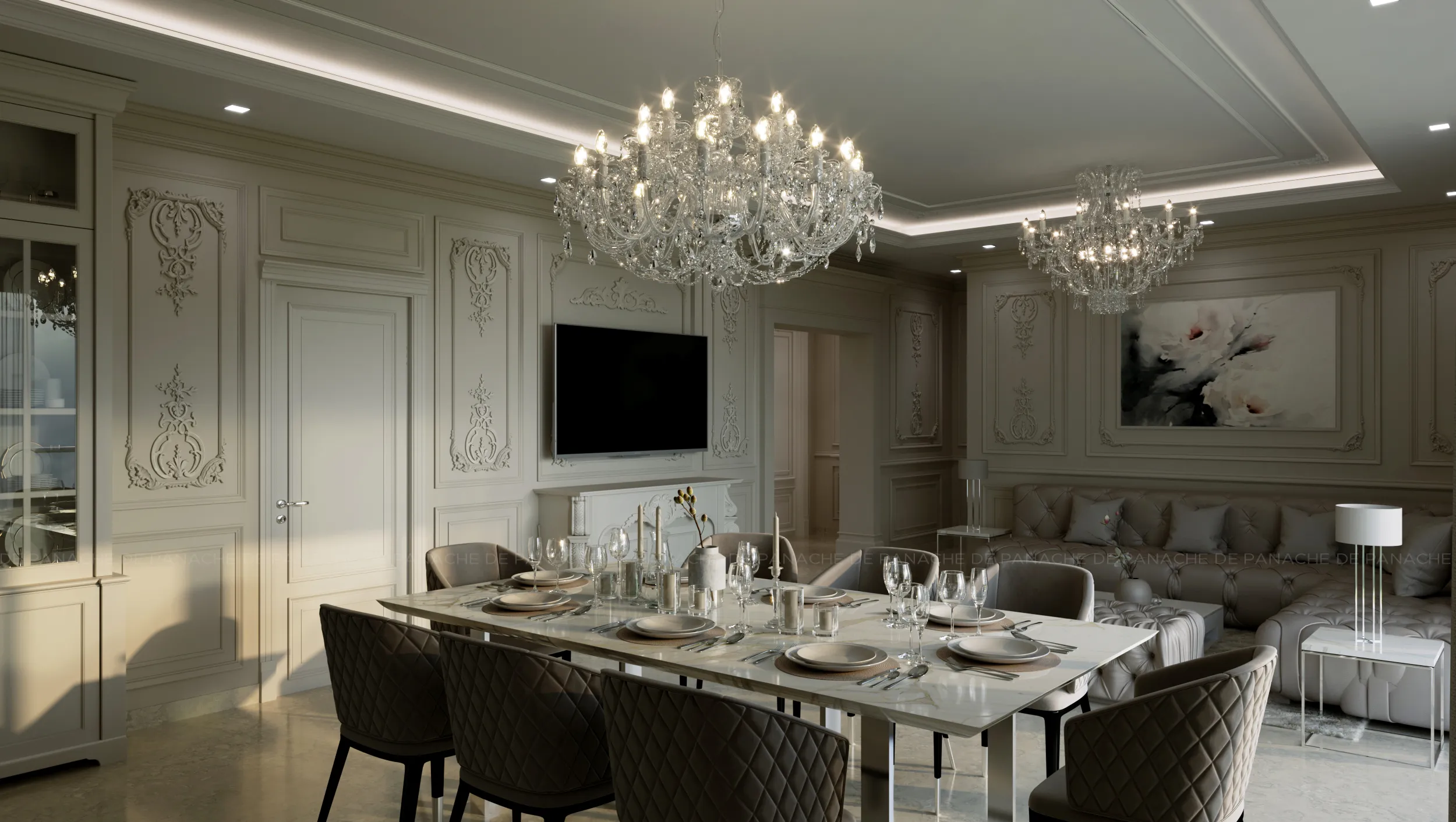 Luxury Interior Designers in Bangalore – De Panache
Looking for luxury interior designers in Bangalore? Look no further than De Panache. We offer a wide range of luxury interior design services that will transform your home into a true masterpiece. From designing a space that will make you feel like you're in the midst of a chic boutique hotel, to making your home look like it was designed by a world-class architect, De Panache can do it all. Our team is committed to creating a luxury space that will truly reflect the personality and lifestyle of you and your family. Our expertise in luxury interior design and construction has helped us build an exceptional reputation for excellence.
Whether it is a small apartment or a large house, we can help you transform your home into an elegant sanctuary. Our luxury interior designers will work closely with you to understand your needs, tastes, and lifestyle, and then use those factors to guide our design process. We have the experience to ensure that your vision becomes a reality. When it comes to designing your home, we want you to have everything you need to ensure a smooth and pleasant experience. We understand how important this is for you, which is why we provide our clients with a full-service luxury interior design package to make sure they are comfortable and satisfied throughout the entire process.
We will provide you with quality materials that are practical and functional, and we'll also be available to answer any questions you may have throughout the entire process. As part of our commitment to excellence, we work closely with you to ensure that your interior design project is tailored to your specific requirements. This ensures that you will get exactly what you want and that it will be delivered at the most affordable price possible. Our team of dedicated luxury interior designers and project managers will go out of their way to make sure that your project is a resounding success. You can contact De Panache for a free consultation and see how we can transform your home into a real showstopper.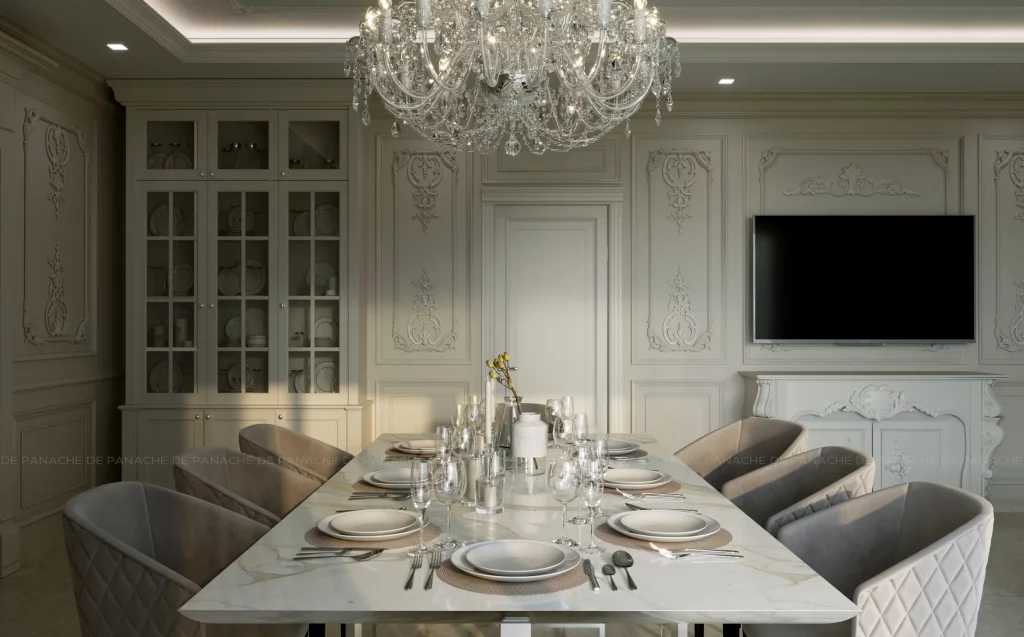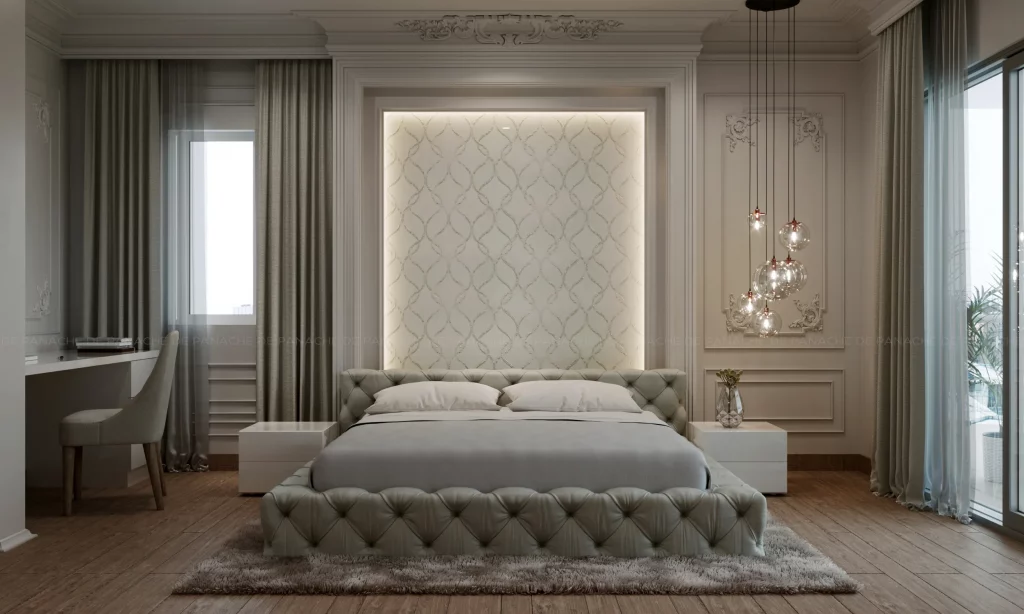 What Makes Us Different From Other Luxury Interior Designers?
You may have heard of some other luxury interior designers in Bangalore, but you may not know where to begin. What sets us apart from the rest is the sheer amount of quality craftsmanship that we apply to each project. We put as much effort into our work as we do into creating beautiful luxury spaces. This is just one of the many reasons why our clients have come to rely on us for all their luxury interior design needs.
Our expertise extends beyond the creation of gorgeous spaces to the planning, implementation, and management of projects. Our craftsmanship speaks for itself. No other luxury interior designer has a better reputation when it comes to quality work. As the only luxury interior designer with the highest success rate, you can be assured that your project will be executed with the utmost attention to detail and quality.
How Do We Work?
With over 10 years of combined experience, we are a team of luxury interior designers that have created some of Bangalore's most distinctive and luxurious homes. We'll work with you to establish the vision, scope, and budget of your project. Once you've signed off on these elements, we can proceed with developing the plan that aligns with your vision. The next step is to create detailed luxury designs that will form the basis of your new home. We will work with you to refine your ideas to ensure they meet your expectations. Once you approve the plans, we can progress with the building stage. We can work with you to complete the planning, construction, and installation of your project, or we can act as a single point of contact during the entire process. We pride ourselves on delivering on time, on budget, and on spec.
Why You Need a Luxury Interior Designer?
A custom-designed luxury interior has so many benefits over one that was pre-built and doesn't fit your specific needs. In addition to being more aesthetically pleasing, it is easier to customize than a prefabricated home. It's also less expensive and faster to build than a home from the ground up. When designing a custom luxury home, we can take advantage of every available space within your house. Your home will be built specifically for your lifestyle and not the other way around. If you decide to sell in the future, the property will retain a better market value because it's a custom home instead of a prefab. With our expertise, we'll work with you to create a custom luxury interior that's exactly what you envision. Whether you're looking for a full-blown remodel or a simple refresh, we can help!
Why Choose De Panache Luxury Interior Designers? 
From concept to completion, we work collaboratively with you to deliver the perfect look and feel for your home. Our luxury design team has many years of experience creating custom home designs. As a result, we can easily translate your ideas into a beautiful design that reflects your style and personality. Our passion for luxury design is evident in each one of our projects. We pride ourselves on being able to create homes that reflect the beauty and style of your life. We have the experience to build everything from a two-bedroom home to a luxurious estate. We want to become your design partners to help you create the lifestyle you deserve.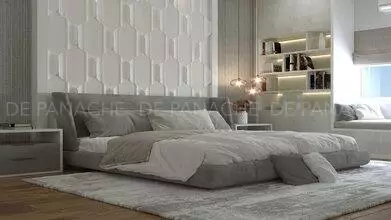 4BHK Villa Interiors     This 4BHK Villa was designed as a dream home for a couple who wished to spend a lot of quality time with family by interior decorators in Bangalore. The whole house has got a sunshine modern interior which has some lively and warm hues of light grey being mixed with [...]
Frequently Asked Questions
What is luxury interior design?
Luxury interior design is the art of creating a home that is comfortable, functional, and beautiful. It is a way of living that is both elegant and simple.
What does De Panache specialise in?
De Panache specializes in designing and decorating luxury homes in Bangalore as well as apartments, villas, bungalows, etc.
What is the best thing about working with you?
We are very friendly. We are very nice people. We care about our clients. We are very helpful.
How long does it take to design a space?
It takes anywhere from 3 weeks to 2 months depending on the size of the project.
How much does it cost to hire a luxury interior designer?
It can vary depending on the type of design that you want. Some designs can be quite inexpensive, while others can cost thousands of rupees.