Relish Every Villa Design Element with De Panache – Villa Interior Designers in Bangalore
Many of us can only imagine what it would be like to live in a spacious house that is entirely our own. A villa is one of the most attractive possibilities available to suffice the luxurious needs of people around. The designs of the villas have become quite desirable due to the vast demand.  At De Panache, we create luxurious yet cosy villa designs that reflect the personal interests of your decor ideas. Like De Panache, the villa interior designers in Bangalore emphasise greater creativity, connectedness, more ideas and immense possibilities in various villa designs. 
Let's check out our various villa designs that give a sense of serendipity and exoticness.
The Modern Villa Designs At De Panache: Beautifying Every Corner
Duplex Villa Design
The stunning duplex villa layout is a picture-perfect illustration of your opulent idea, which is a type of property containing two separate dwelling units. The design patterns are put in a variety of different configurations, either one on top of the other or next to one another, depending on the preference of the user. There are entrances on a duplex villa's interior and exterior, which is another distinctive quality of this architectural style.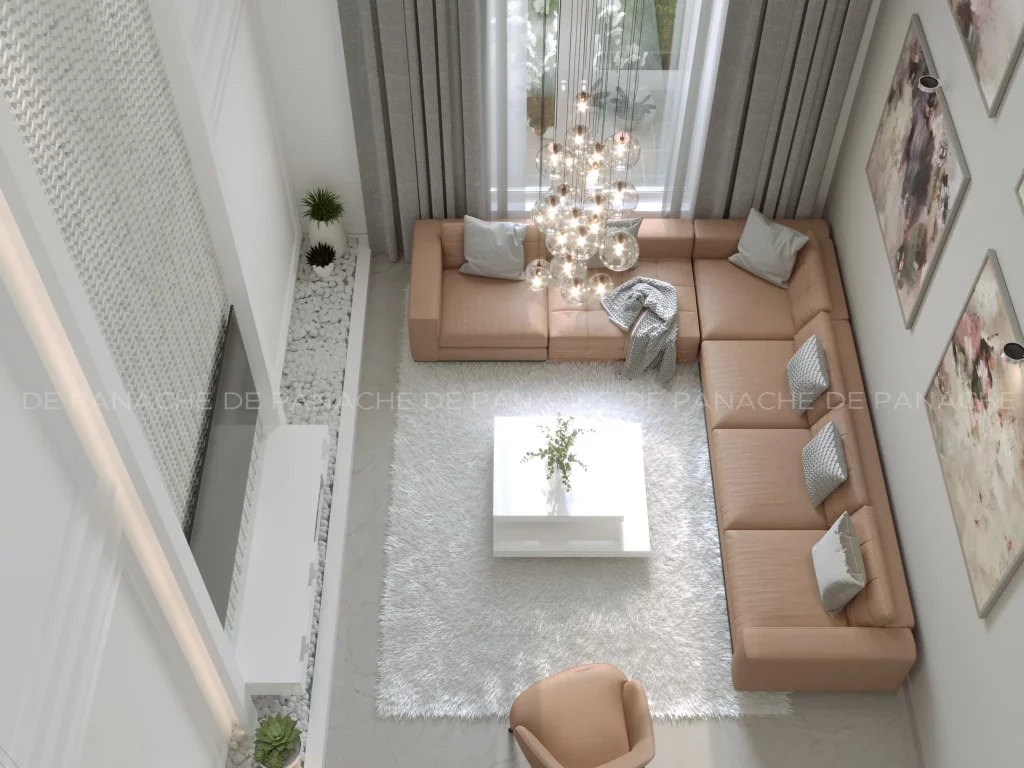 Duplex Villa Design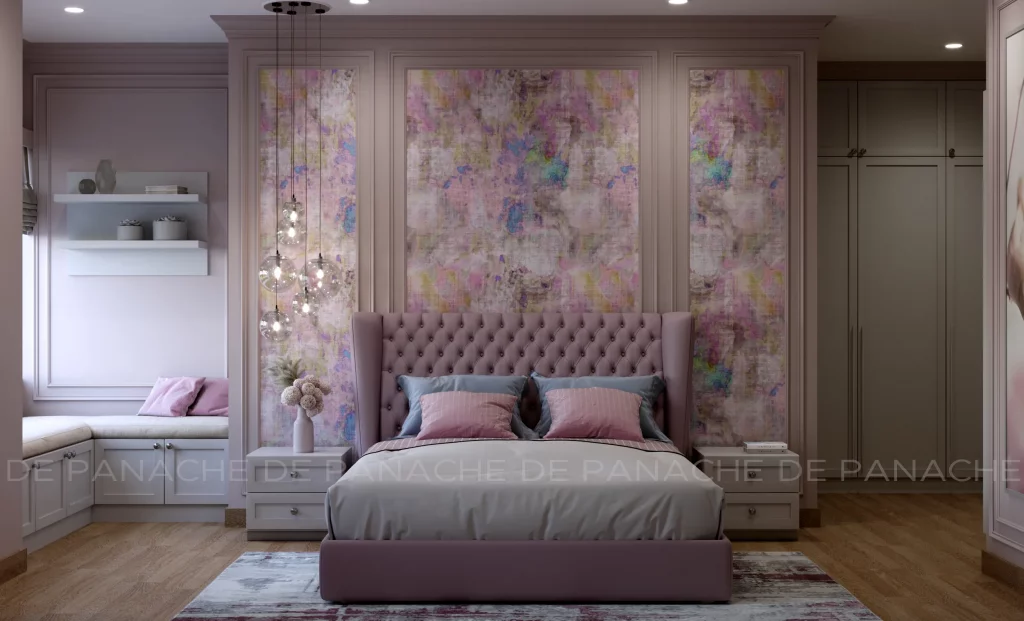 Contemporary Villa Design
Contemporary Villa Design
One of the most distinguishing characteristics of a contemporary villa interiors Bangalore design is its stark minimalism, which is combined with clean lines. The De Panache team designs the villa's contemporary style very gracefully, incorporating elements of the architecture that was prevalent from the 1920s to the 1950s. The design of the sleek modern home is a depiction of the constantly developing architectural styles that are currently in fashion.
Small Villa Design
People who want the luxurious atmosphere of a villa but don't want to take up an excessive amount of room. For them, a small villa design is an appropriate option. This plan includes all of the architectural features typical of a villa, such as a quaint garden that surrounds the house, space for you to park your car, and so on. De Panache team use the most suitable colour scheme to match the villa's overall fashionable appearance, making it stand out in a sophisticated and eye-catching way.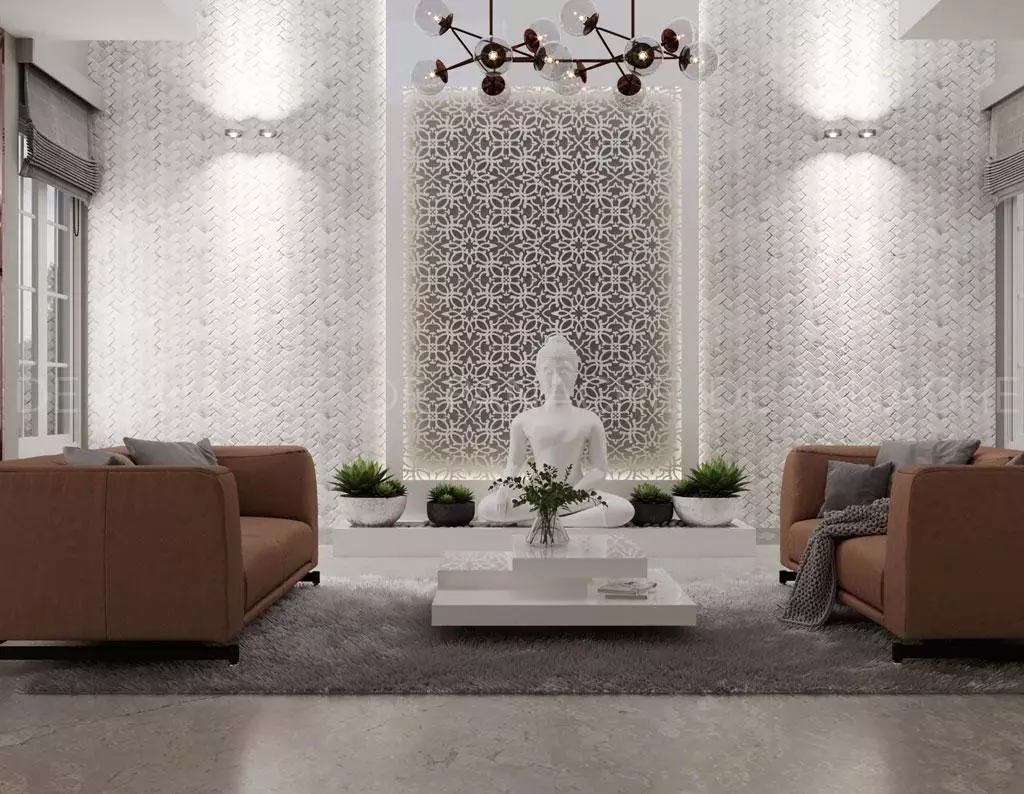 Small Villa Design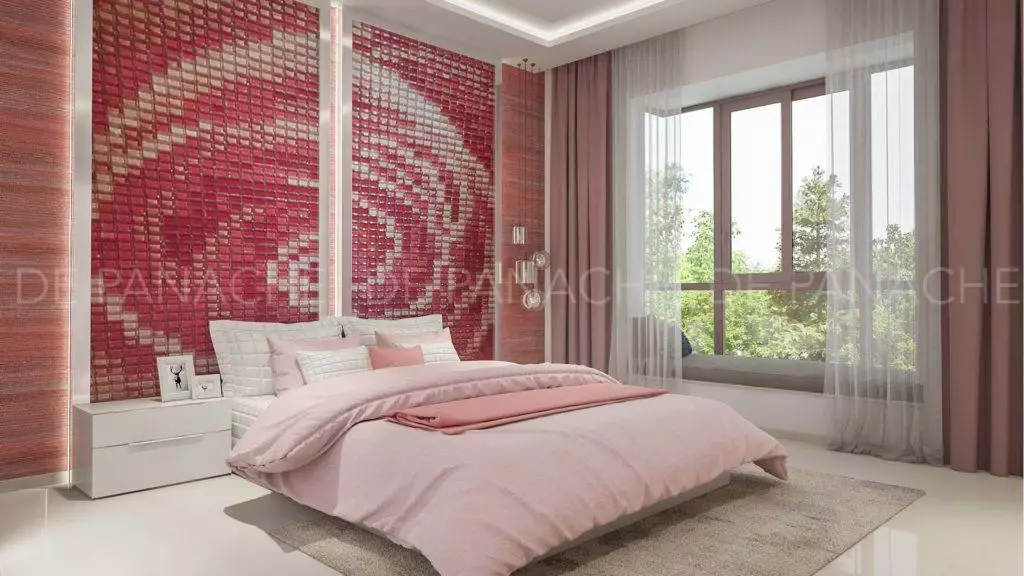 Twin Villa Design
Twin Villa Design
A twin villa might be a great option if you're sick of having too many neighbours and you've always wanted to live in a villa, even though it seems out of your price range. You receive all of the benefits of a stand-alone villa from De Panache villa interior design Bangalore without having to pay excessive money for it, including good solitude, a garden, and many spacious rooms. You can have all the privacy you desire while yet having the security of knowing that you have to share a wall with the family next door.
Resort Villa Design
The interior design of this type of villa is the greatest choice for you if you enjoy the privacy that comes with staying in a resort setting. By giving your villas the appearance of a resort, you can take advantage of the breathtaking natural scenery surrounding your property and turn it into an asset with the De Panache – villa interior designers in Bangalore. Including a free-form swimming pool enhances the area's beauty and increases your yearning to return home.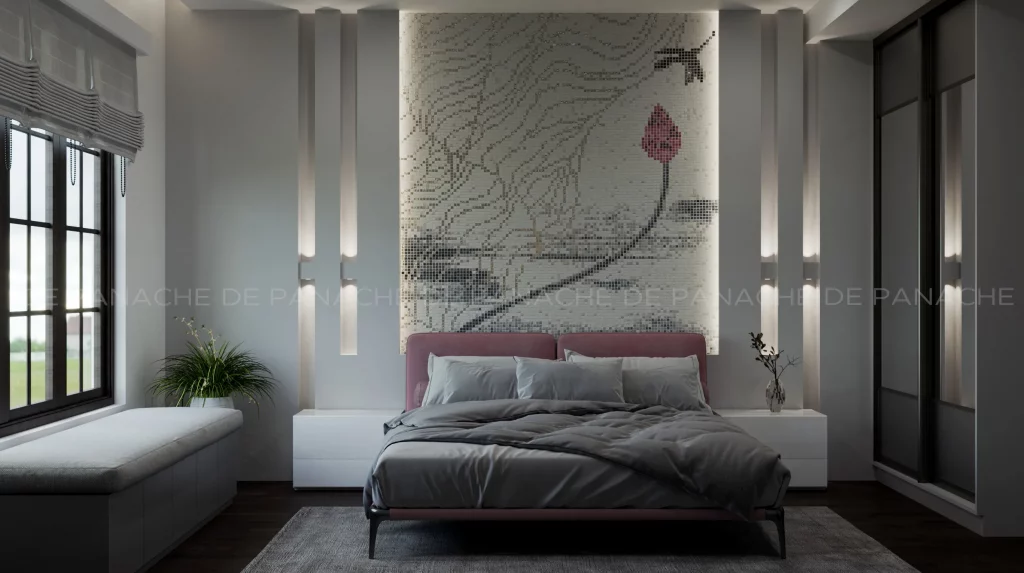 Resort Villa Design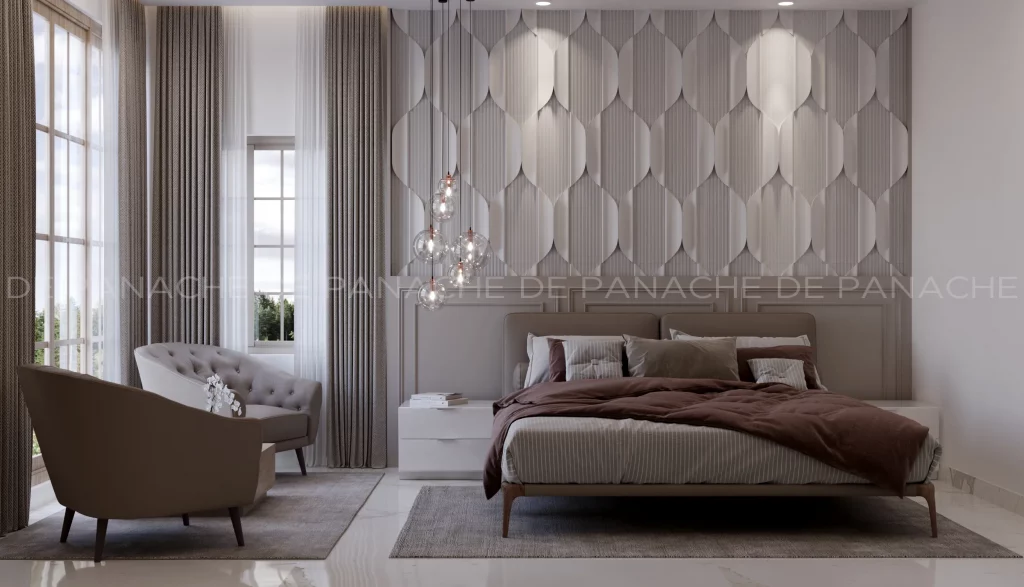 Residential Villa Design
Residential Villa Design
This is one of the greatest examples of an outstanding villa design, which most people like. The vivid flowery glasses are laid around the villa to make it more nature friendly. Further, these properties are designed by the villa interior design Bangalore firm – De Panache. Adding muted exterior colour schemes and other opulent elements are the distinguishing aspects of residential villa design. These villas often feature between five and six rooms, which are more than sufficient to accommodate a family in opulent comfort.
Transform Your Home into a Luxury Villa with De Panache – Masterful Designers in Bangalore!
Every detail in the design must serve a purpose, represent your personality, and be beautiful- this is the core principle of the De Panache team.  We've been transforming ordinary residences into warm, luxury homes for years by developing efficient layouts and employing uplifting colour palettes, bespoke furnishings, and strategic lighting systems. 
The De Panache villa interior designers in Bangalore's craftsmanship team combine their vision and aesthetic ideals with high-quality materials. Working with De Panache can save you many hours establishing and refining your personal style because we do it for you!
Know how we design beautiful environments here.
Or 
Contact: 080 4095 2727
Or 
write to us at: info@depanacheinteriors.com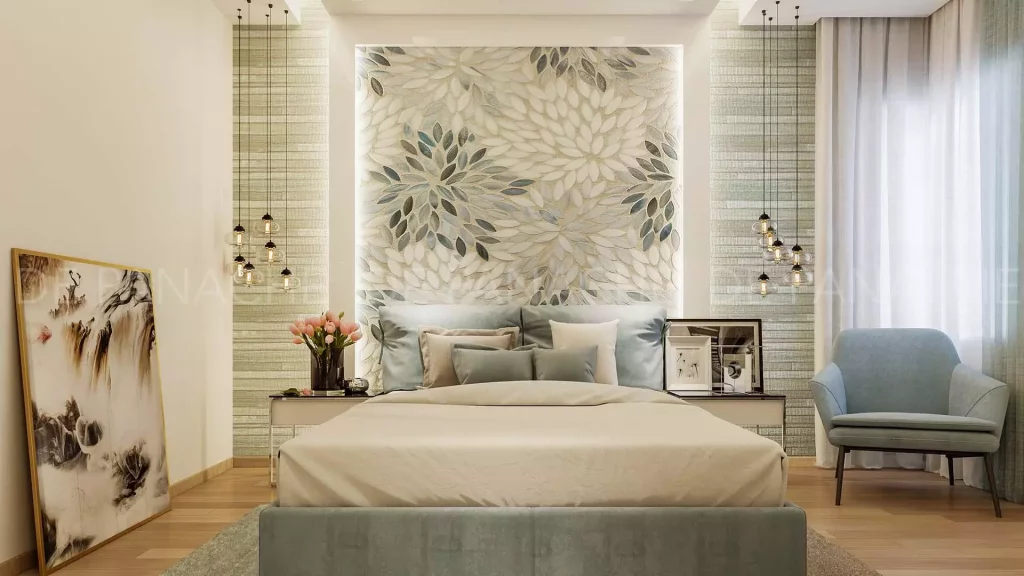 Frequently Asked Questions
What makes a house a villa?
A villa-style house is traditionally a more secluded house, often single-level, designed to be a home for a single family, usually on spacious property that puts it at a distance from other houses – or at least come with a private courtyard or other areas that solely belongs to the property owners.
How does a modern villa differ from traditional villa designs?
Modern villas are distinguished from traditional counterparts using technologically advanced building materials such as concrete, reinforced steel rods, and plastic. They are also outfitted with cutting-edge technology and furnishings.
What are the office timings for De Panache company?
The office timings are from 10:00 a.m. to 7:00 p.m. ( Monday to Saturday)
Does the De Panache team have any portfolio so I can choose from it?
The De Panache team has its portfolio to showcase their designs and work stacked in one place for the customers.
In which cities De Panache offers its interior design work?
De Panache interior designers' firm located in Bengaluru, Karnataka, which is the hub of extensive interior design. However, the company can undertake the work for other cities, depending on the project and other aspects.