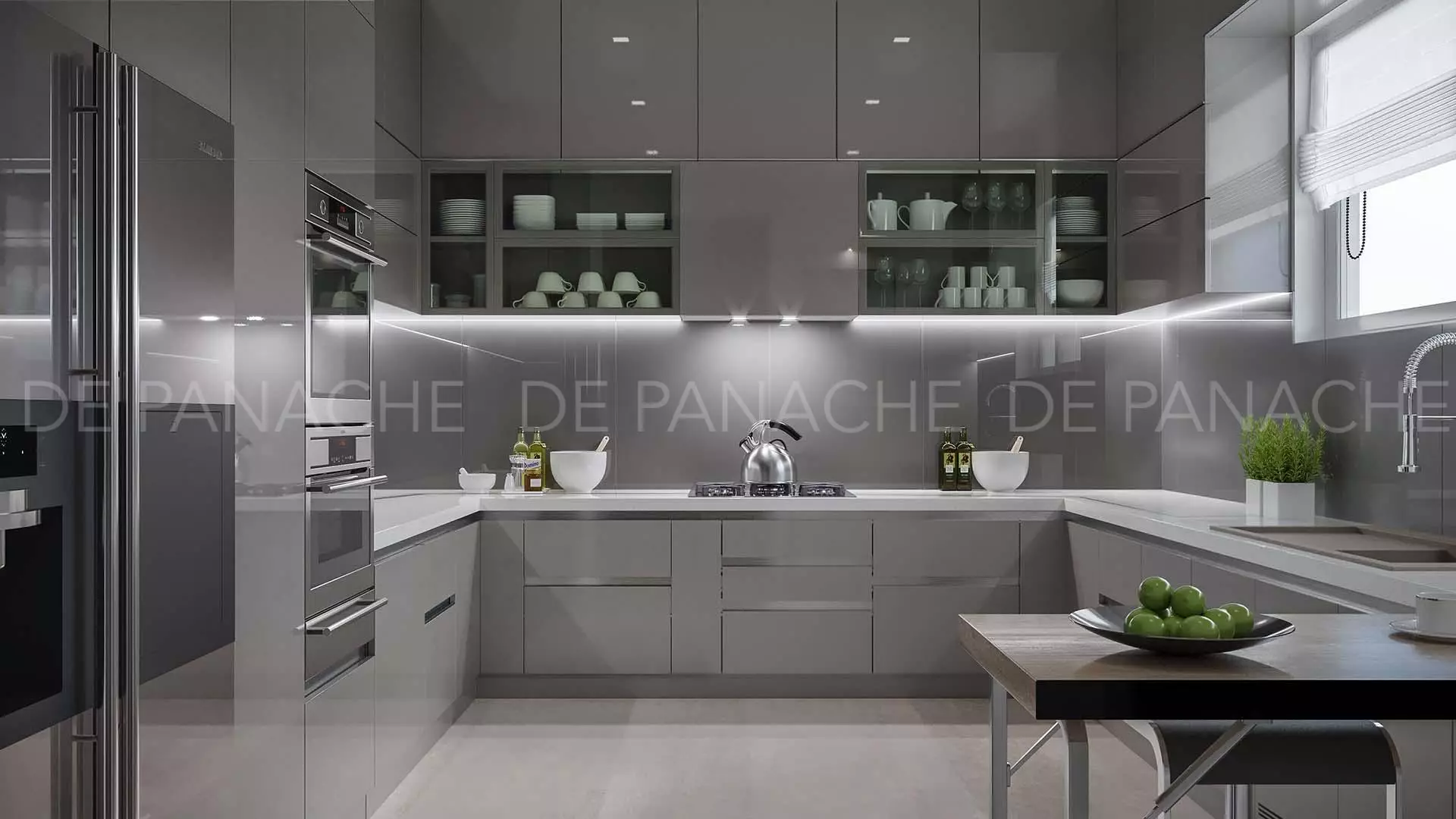 Kitchen Interior Designers in Bangalore: The Best of the Best
The kitchen in your house is the most important space, as it acts as the hub for all kinds of culinary activities, like baking, cooking, and serving food. If this space looks dull and disorganized, it will have a negative effect on your mood and the moods of those who reside in your house. This is where professional Bengaluru interior designers come into the picture, as they can make all those aspects of your kitchen, work with ease so that you do not get tired of the monotonous work of cooking in your kitchen.
At De Panache, we are well aware of the fact that a poorly planned kitchen can put a dampener on your mood, every time you plan to spend time in the kitchen. We have, therefore, planned a wide range of services that can help you to plan, design, and execute the best kitchen that you can ever dream of. If you are looking for someone who can help you design a lovely, comfortable, and inviting kitchen for your family, then you need to contact the experts at De Panache today! We are ready to help you transform your old kitchen into a stylish space, where you spend quality time while preparing wholesome meals for the family.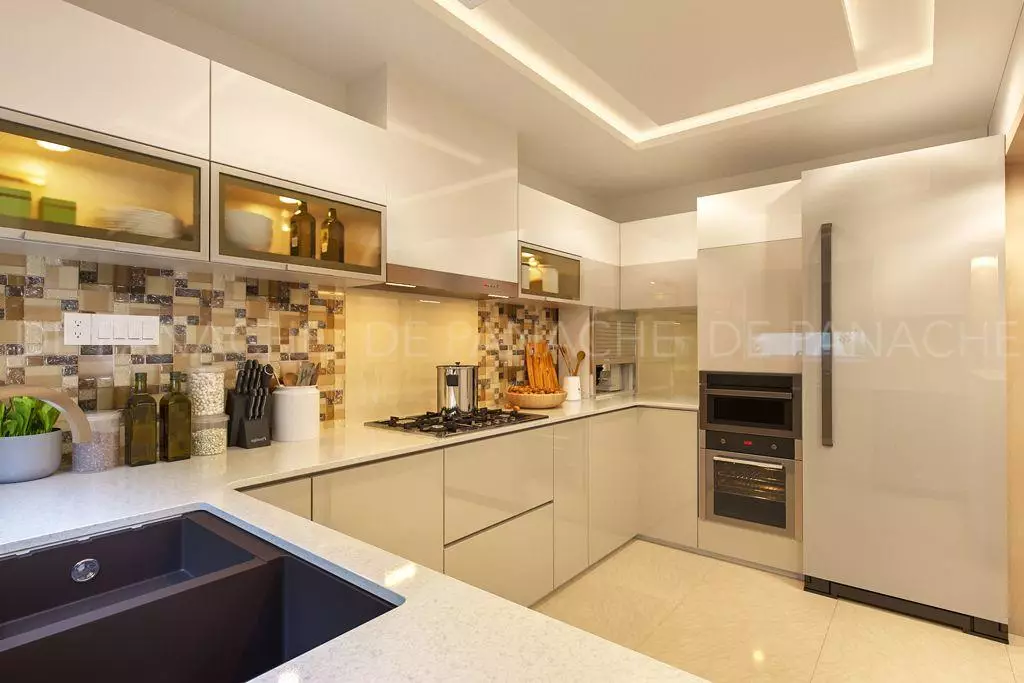 Types of Kitchen Interior Service We Offer
U-shaped Kitchen
If you are planning to renovate your kitchen, then a U-shaped kitchen is one of the best options. This type of kitchen is a good choice if you have a small to medium-sized kitchen. The U-shaped kitchen is designed in such a way that it can accommodate a large number of kitchen appliances, like a refrigerator, oven, microwave, and sink.
L-Shaped Kitchen
L-Shaped kitchens are one of the most popular kitchen layouts. They are characterized by having two walls that are perpendicular to each other, creating an L-shape. This layout is perfect for small to medium-sized kitchens because it allows for plenty of counter space and storage.
Parallel Kitchen
If you're looking for a kitchen that is both stylish and functional, a parallel kitchen may be the perfect option for you. Parallel kitchens are designed to make the most efficient use of space, with all of the elements arranged linearly. This type of kitchen is often seen in smaller homes or apartments, as it can be a great way to save on space.
Island Kitchen
If you're looking for a kitchen that feels like a vacation, an island kitchen is a perfect choice. With its emphasis on casual, outdoor living, an island kitchen is ideal for homes in warm climates or near the beach. But even if you don't live in a tropical paradise, you can still enjoy the relaxed atmosphere of an island kitchen.
Modular Kitchen
A modular kitchen is a kitchen that is composed of modules, or pre-manufactured units, that are assembled to create a complete kitchen. This type of kitchen is becoming increasingly popular due to its flexibility and versatility. A modular kitchen can be designed to fit any space and can be easily reconfigured if the need arises.
Why Choose Us for Your Next Kitchen Interior Project
With a vast array of kitchen designs and solutions available to us, we strive to create unique designs, which meet your budget, as well as cater to the needs of our clients. From designing bespoke kitchens to revamping existing kitchens in Bangalore, we provide all the necessary assistance, so that you can enjoy your kitchen to the fullest. We have been in the kitchen interior design business for quite a few years now, and have a good understanding of the market dynamics. We understand the need for modern kitchens, as well as the requirement for a kitchen that is well-equipped with all the necessary appliances.
The best part about working with us is that we always focus on providing the best value for money services, to help our customers save as much as possible on their kitchen renovations in Bangalore. With the right expertise, we ensure that your kitchen is transformed from a boring, monotonous space into one, which is not only comfortable but also offers the ultimate pleasure of cooking and eating.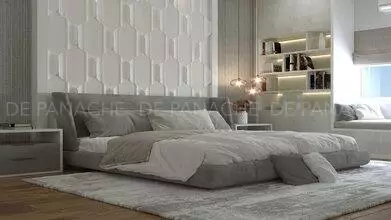 4BHK Villa Interiors     This 4BHK Villa was designed as a dream home for a couple who wished to spend a lot of quality time with family by interior decorators in Bangalore. The whole house has got a sunshine modern interior which has some lively and warm hues of light grey being mixed with [...]
Frequently Asked Questions
What are some of the things I need to consider when building a kitchen?
You will need to decide how many people will be living in your new kitchen. Also, you will need to consider the size of your kitchen.
What do Kitchen Interior Designers do?
Kitchen interior designers help you design your kitchen. They can help you with the layout, the colour, the appliances, and the furniture.
What's the difference between a Kitchen Interior Designer and a Kitchen Decorator?
A Kitchen Interior Designer is someone who designs kitchens, while a Kitchen Decorator is someone who decorates kitchens.
What should I look for when hiring a Kitchen Interior Designer?
Look for someone with experience. Ask about their references and ask if they have done any work in your area.
How long does it take to design a kitchen?
The time it takes to design a kitchen depends on the size of the kitchen. Smaller kitchens can be designed in a few days. Larger kitchens will take longer.