Raghu Acharya Mysore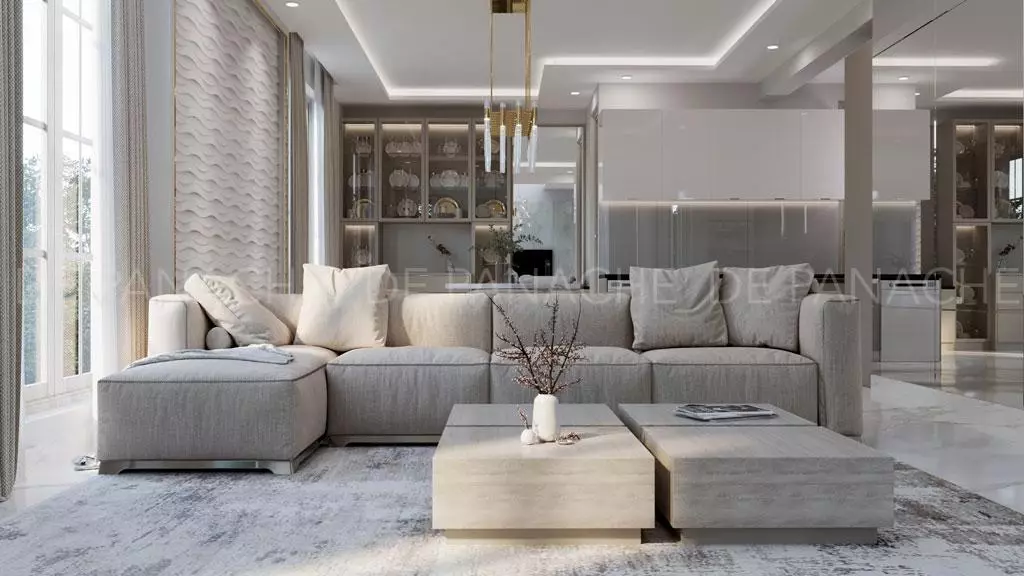 In an attempt to achieve an exquisite and contemporary home we have put the best in one. This 5000 sq ft luxury Independent residence at Mysore with a terrace swimming pool facilitated with 24/7 DG back up, a Glass Capsule lift, and a luxurious bar and barbeque at the terrace were done by luxury interior designers in Bangalore The residence was done in a black and white concept. The black color symbolizes nobleness, elegance, and mystery, and the pure, graceful white, together with the glamorously ever-shinning crystals are creating a magnificent and elegant statement.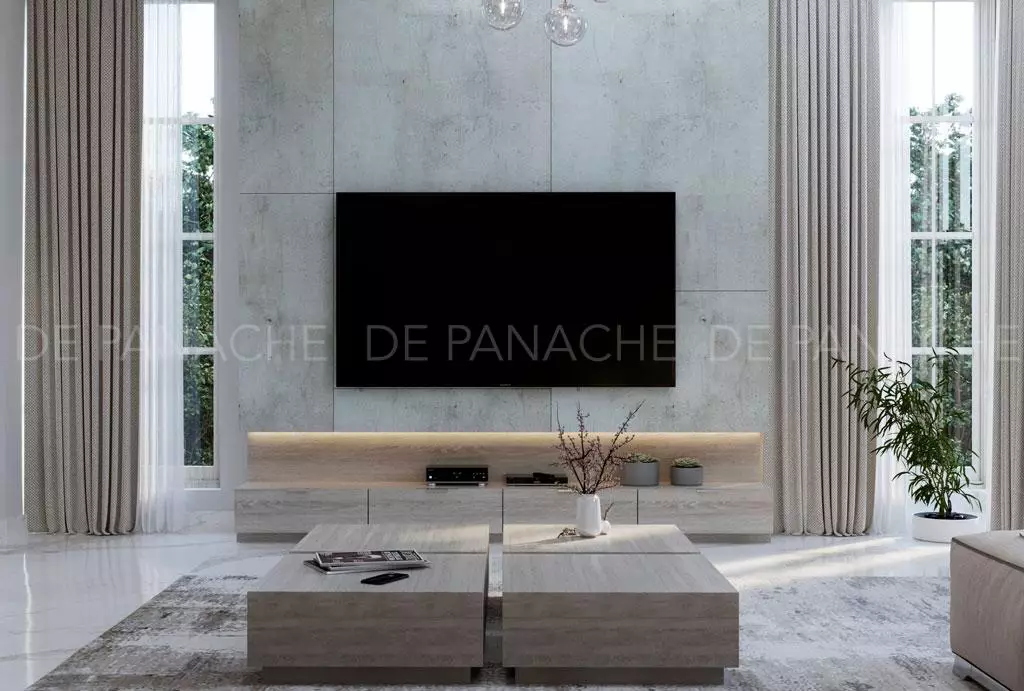 This residence was built for the builder with lots of modern equipped facilities providing a terrace sit-out area, basement parking, and a grand home theatre, altogether making the place the ultimate epitome of luxury. The grand entrance foyer cladded with handcrafted Italian stone cladding designed by Giovanni Barbieri with a Ganpati being carved out of pure white Makhrana marble, completing the look with a wonderful crystal chandelier which makes a strong entity of its own.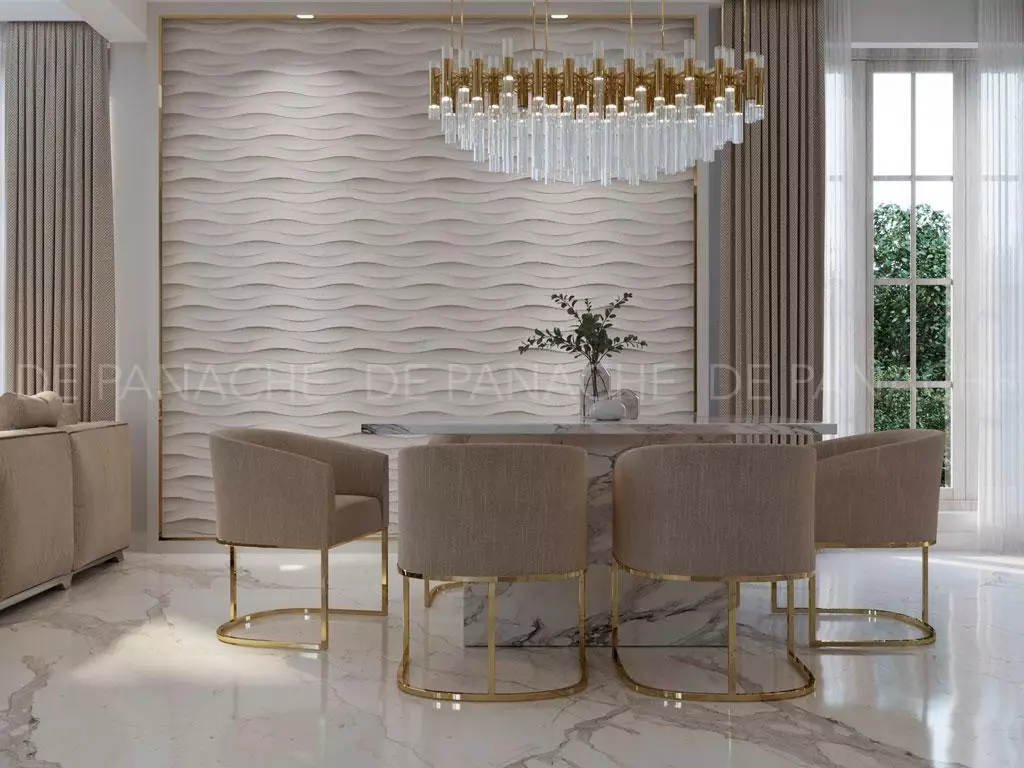 The false ceiling has been done with skilled craftsmanship where the fine intricate detailing creates a beautiful piece of art and forms with mood lights in between creating a different atmosphere all over the living room. The curved ceiling creates a visual fluidity. The room comes alive with an innovative lighting scheme, creating a dramatic effect.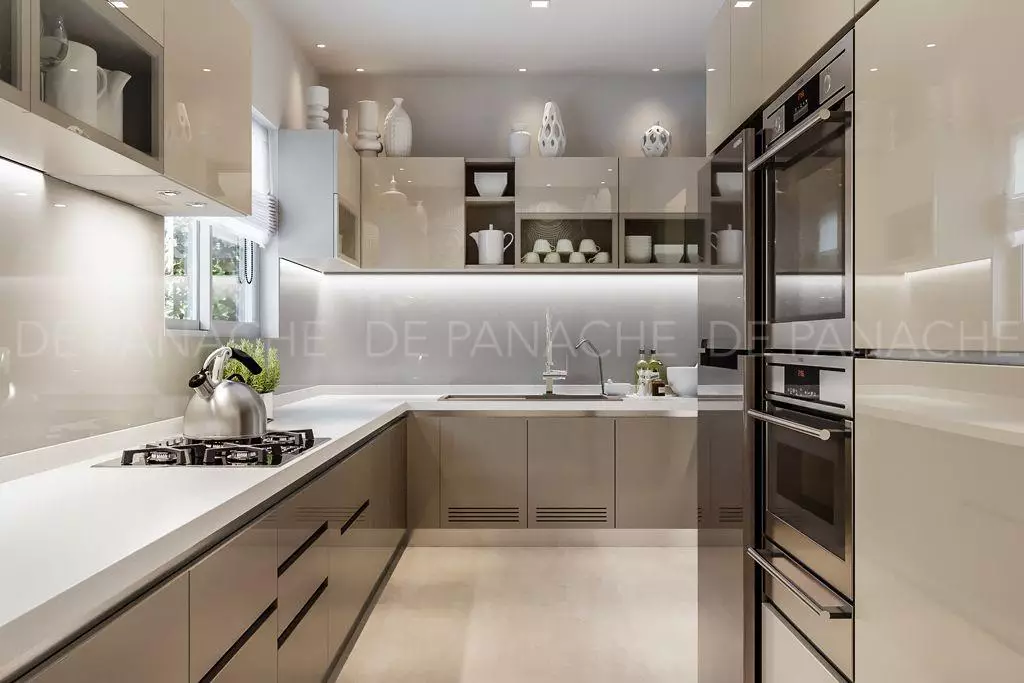 Living is feeling and how you want to feel can be reflected in every aspect of your home. Attached to the living room there is a landscaped garden with a water feature. This Residence makes a sheer statement of style and plays with the light which is a magic ingredient and achieves a balance and the harmony of mood. The glass staircase which creates an impact at the heart of the living area took more than a year for us to execute it.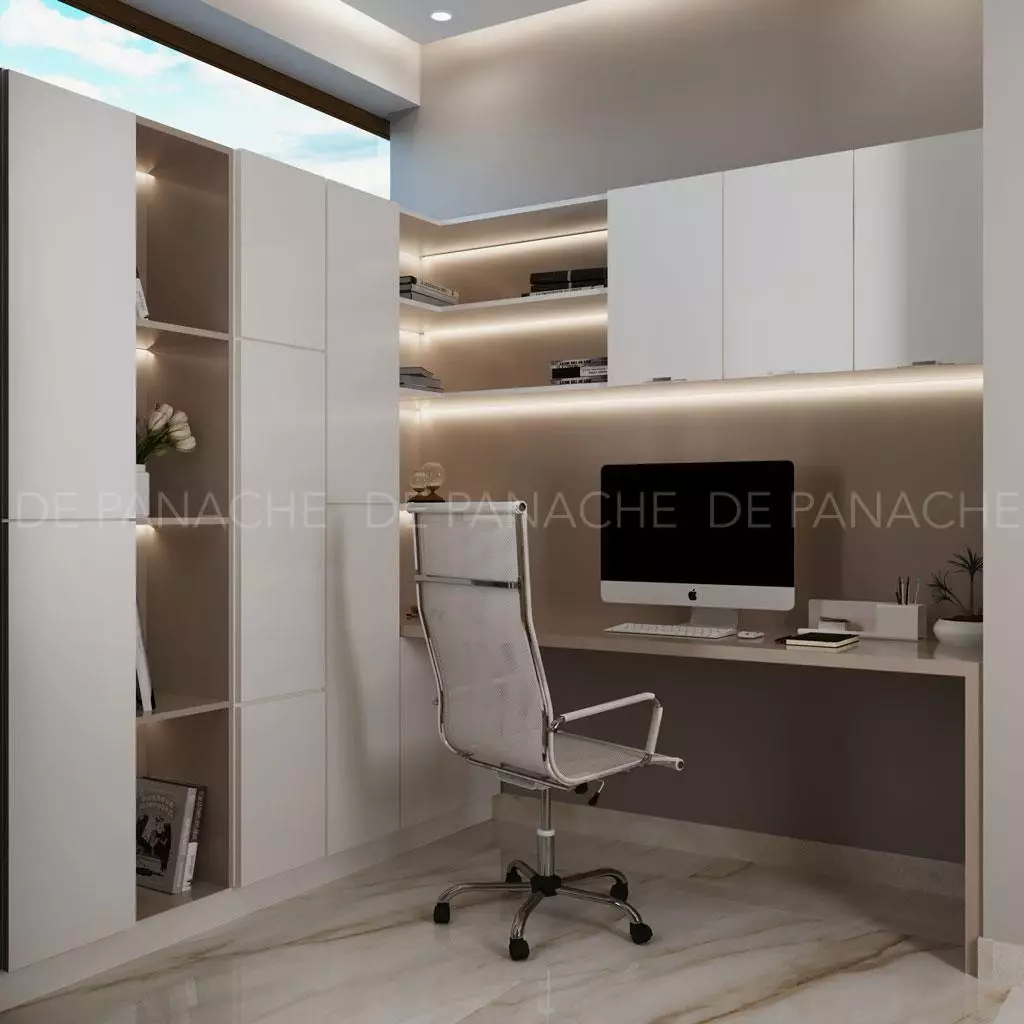 The place of communication, the dining room is designed with soft exotic surfacing materials that remind us of true luxury. The huge table gives a grand look and the wall is clothed with precious SS 304 glass mosaic. A contemporary crystal chandelier adds a drama to the whole dining space and makes it a perfect fusion. Strong curves of the ceiling are being shaped into beautiful forms with years and years of skilled workmanship, being defined by various cove lights and mood lights. The living space merges into the dining space and depicts a beautiful amalgamation of bold and strong designs giving a new interpretation of prosperity.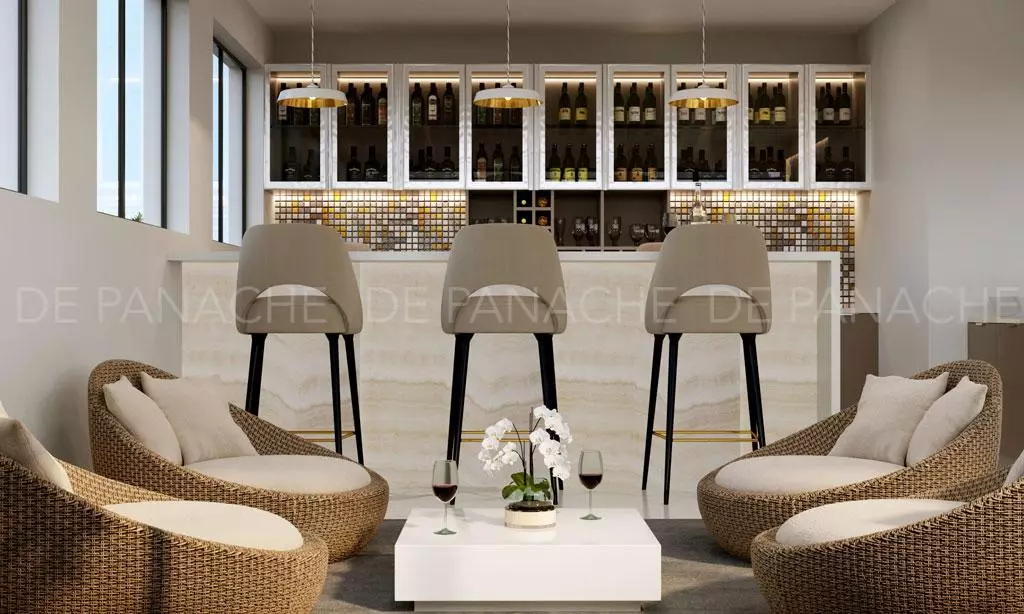 We treated the washroom with a playful and artistic touch. This delightful washroom design was created with SS 304 glass mosaic which has a gold plating and the counter is cladded with semi-precious backlit gloves which becomes translucent against the light. This is an encounter between interior textiles and décor conjures up a voyage of discovery along, and as yet uncharted path, which divides into two inspirations. This is one of our signature washrooms.
The swimming pool in the terrace has been completed with the intricate works of the artisans in hand-cut glass mosaics where the free-flowing petals are uniquely handcrafted so no two petals are alike. The inspiration for this art form has been taken from Nature which enchants the eyes of the viewers. Boring blue is out and black is in a fashion which adds to the depth of the swimming pool. 
This state of the art home gym is ultimate in Luxury, completed with Steam, Sauna, and Jacuzzi on one side, and a Spa on the other side makes it a complete indulgent interior space of the home. It is a perfect amalgamation of bold architecture and Luxury.