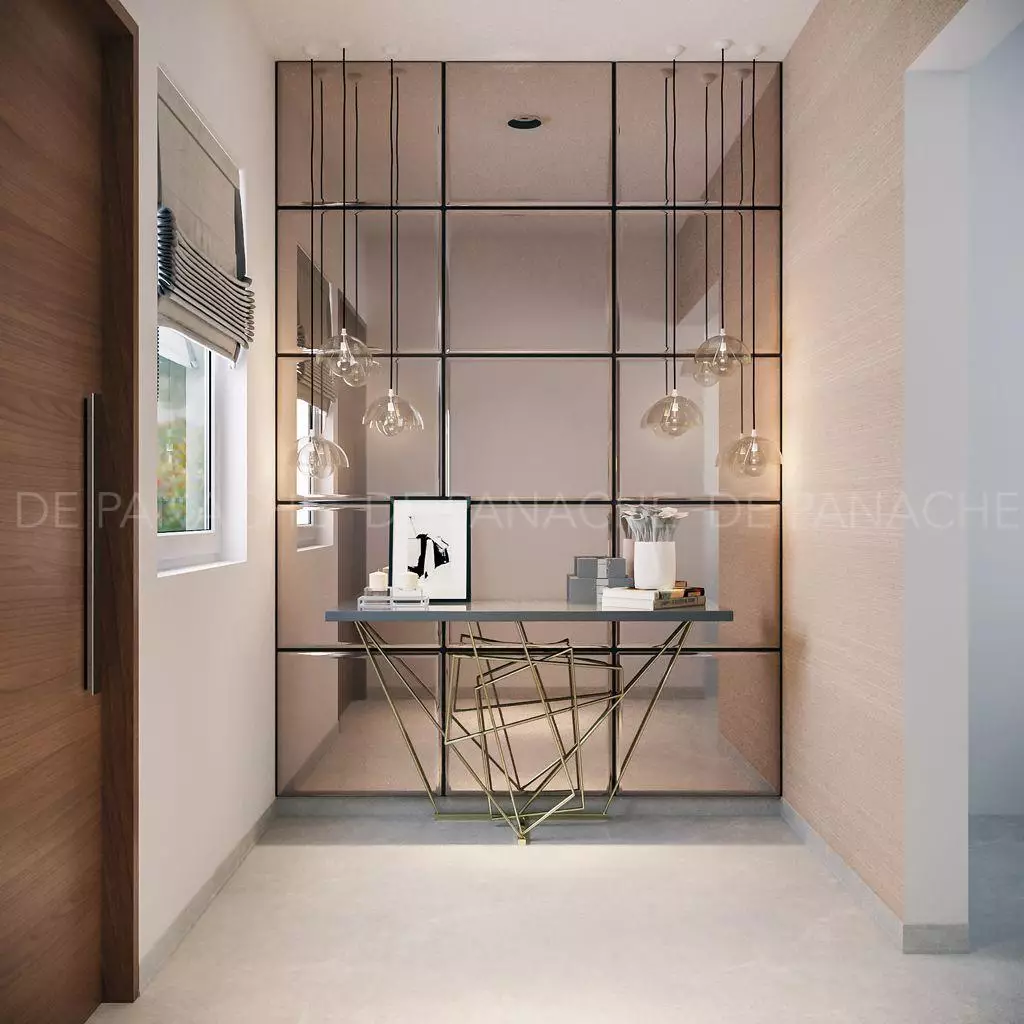 Are you looking for balcony ideas for your house? If yes then you are at the right place. Here I will be sharing some amazing balcony design ideas. These designs will definitely enhance your balcony's interior and exterior.
The balcony is the best place where you can spend quality time with your family. It offers great natural light and fresh air, making it perfect for relaxing or entertaining guests as well. However, is often overlooked when planning the interior of a house. In this article, we, as the best interior designers in Bangalore, will be sharing five tips for enhancing the balcony interior.
So, without wasting any time, let us get started:
Use Mirrors:
Mirrors have long been a favorite decorating tool for homeowners. They are inexpensive, easy to work with, and can be placed in many different places, including a balcony. If you decide to use mirrors, make sure they are safe to use. You should check the glass, the frame, and the hardware. The glass should be able to withstand high temperatures, and the frame should have a thick backing to prevent cracking. The hardware should also be sturdy. For example, it should have a solid handle.
Decorate the Balcony with Plants:
Plants can add a lot of beauty to a balcony. They not only help create a pleasant and inviting atmosphere, but they also provide a place for you to relax and enjoy a glass of wine. They are easy to care for, and they can survive a wide range of temperatures. Many plants require little water and are easy to grow. However, you should be careful to select plants that are appropriate for your balcony. Some plants that are recommended for balconies are spider plants, jasmine, English ivy, and philodendrons. Spider plants are a popular choice because they are easy to grow and are relatively inexpensive.
Hang Pictures:
Pictures are another great way to add charm to a balcony. They can be hung on the walls, on the floor, on the ceiling, and the railing. When hanging pictures on the wall, make sure that the frames are sturdy enough to withstand the weight of the pictures. You should also make sure that the frames are lined up correctly so that the pictures look neat and professional.
Use a Balcony Chair:
When you plan to entertain guests on your balcony, it's a good idea to set up a comfortable chair. You can easily find a balcony chair that will suit the style of your home, and it will allow you to sit comfortably while you watch the sunset or enjoy a cup of coffee. If you decide to use a balcony chair, make sure that it is sturdy and safe to use. It should be able to withstand high temperatures and heavy loads.
Adorn the Balcony with Light Fixtures:
Light fixtures can greatly improve the appearance of your balcony. They can help to brighten the room and provide additional lighting. They are also a practical way to add to the function of the space. If you decide to use a light fixture on your balcony, make sure that it is well-made and sturdy. It should be able to withstand the elements, and it should also be easy to use.
Conclusion:
If you plan to decorate your balcony, make sure that you take the time to think about the things you like, and the things that make you feel comfortable. Your balcony will be a great place to spend time with family or to entertain friends. It will also be a beautiful place to relax. By following these five tips, you will be able to enhance your balcony interior.