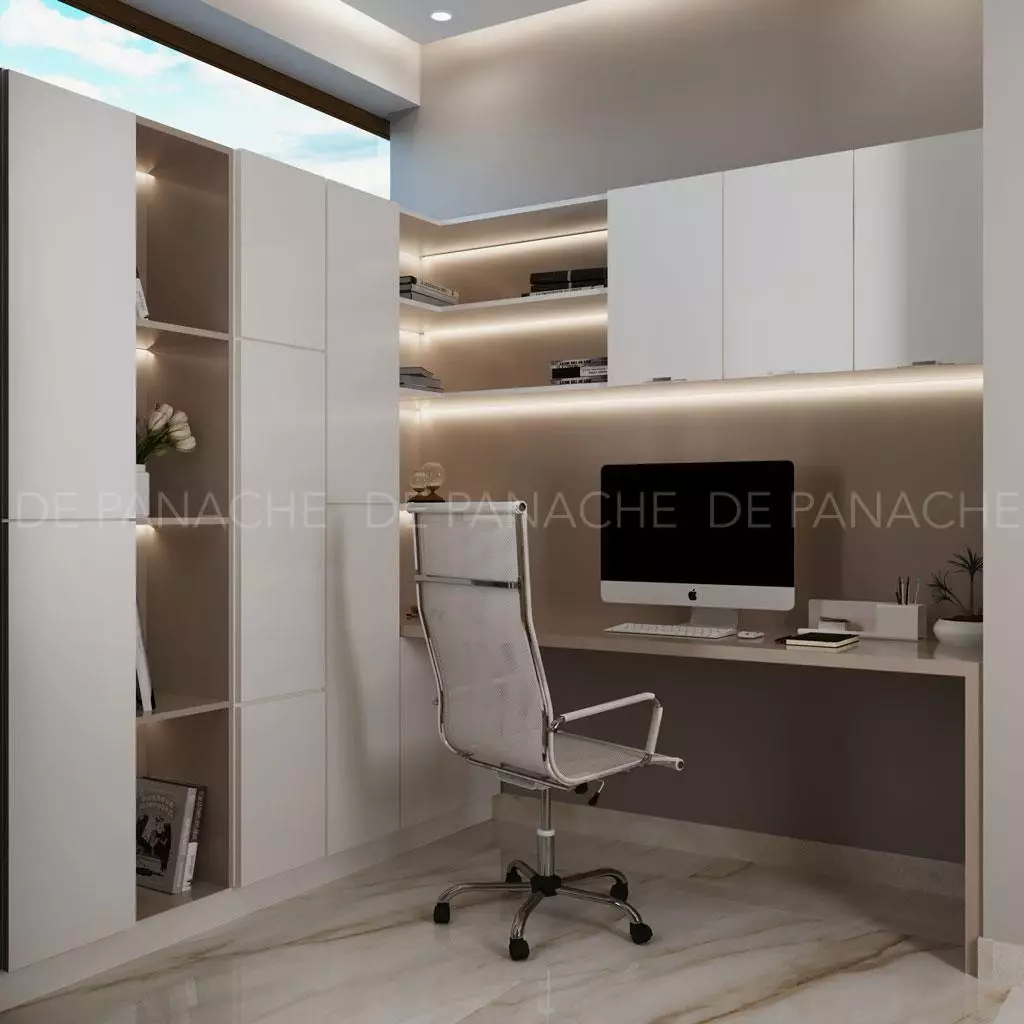 In this article, we share some simple home office design tips that will help you maximize your productivity and make your home office a space where you feel comfortable and inspired.
There's no doubt that the modern workplace is becoming increasingly digital. As a result, many of us are now spending more time working from home than ever before. This is great for those who work from home, but it can also pose some challenges. If you're not careful, you may end up feeling more isolated than ever before. So, how can you create a home office that will allow you to focus, be productive, and feel comfortable? Here are 10 home office design tips from De Panache, the best interior designers in Bangalore that will help you maximize your productivity and make your home office a space where you feel comfortable and inspired.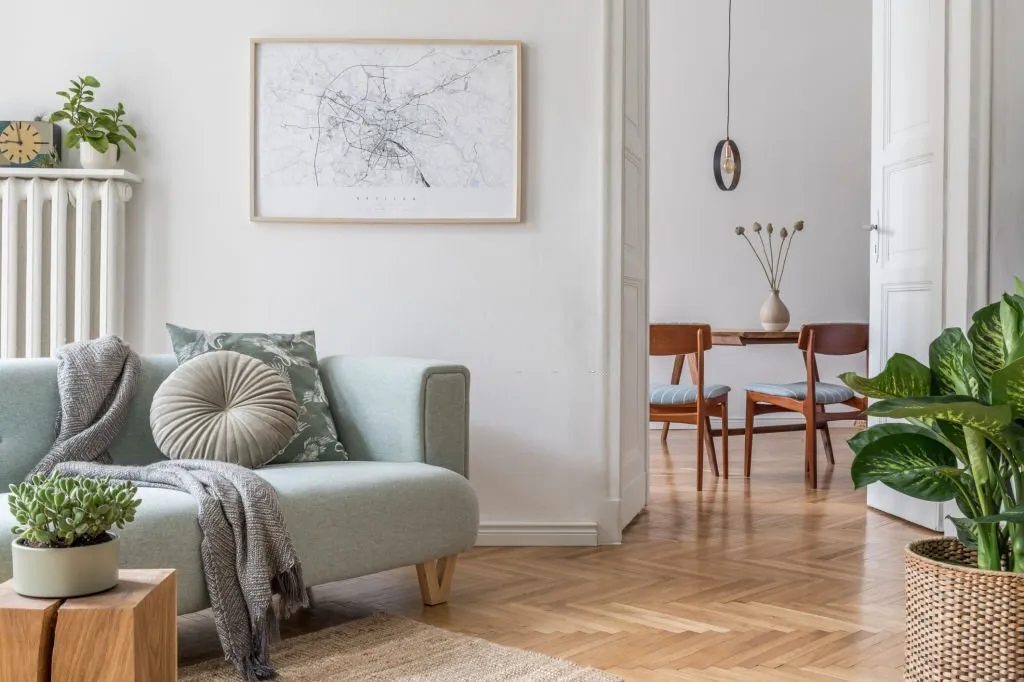 Use a desk that is just the right size
A small desk can help you avoid feeling cramped and can help you focus more on the task at hand. A bigger desk might feel overwhelming, but it's also possible that you won't use half of the space. Having a desk that is just the right size can help you work efficiently and stay focused throughout the day.
Keep your workspace clean
You don't have to be obsessive about dusting your desk every night, but it's important to keep your workstation clear of clutter. This can help you stay organized, but it's also important to consider how your desk can look when you're not working.
Organize your files, folders, and documents
Keep your files, folders, and documents neatly arranged so that you can find them easily. This might seem tedious, but it can help you stay on top of your to-do list, too.
Create a spot for your coffee
One of the best things about working from home is that you don't have to leave your desk to grab a cup of coffee. Instead, you can set a kettle on the stove or get a fresh pot of coffee ready while you work.
Use a file cabinet
Instead of using a traditional filing cabinet, consider using a filing cabinet with hanging files that allow you to store your files in an organized fashion.
Use an ergonomic office chair
If you spend more than half of your day sitting in front of a computer, it's important to invest in a comfortable office chair. This can help you avoid back pain and other potential health issues.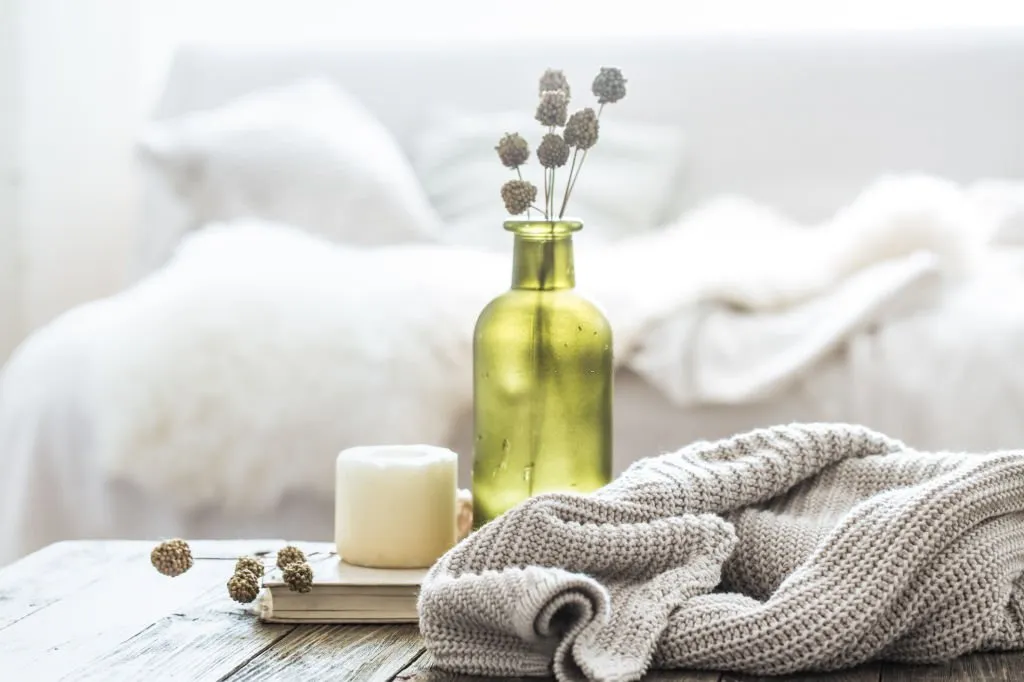 Add a plant
Plants are known to increase oxygen levels in a room, which can help you feel more alert and focused. A few plants in your workspace can help you unwind, too.
Choose a location that's right for you.
Your home office doesn't have to be in your bedroom. If you don't have a designated home office, you may find it easier to work from wherever you spend the most time.
Make the Most of Your Wall space
When you don't have the space for a standing desk, consider using a shelf as a temporary desk. Shelves are easy to adjust to different heights and work surfaces. They also offer plenty of storage space for the things you need to keep handy, like staplers, scissors, pens, and other small items.
Maximize Productivity with Lighting
One of the easiest ways to improve the productivity of your office is to add more natural light. Natural light makes a huge difference in how productive you are, especially in the winter months. When possible, opt for high-quality track lighting over overhead lighting. Track lighting has the advantage of providing just enough light to see what you need to do without overwhelming you with light.
In conclusion, your home office should be a place where you can be productive. It should be a space that you can call your own, a place where you can relax, and a place where you can get things done. Your home office should be a space where you can focus, and where you can be creative. So, what are you waiting for? Go and make it happen.