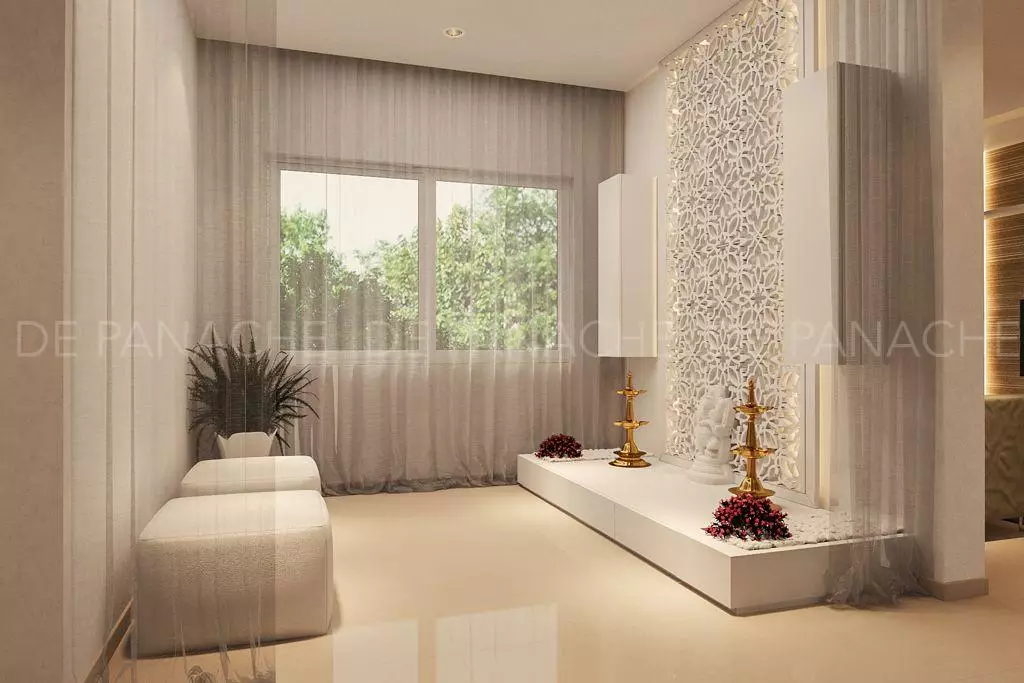 In this post, we have compiled the top 7 mandir interior design ideas for Indian homes. These designs will give you an idea about how to plan and design your mandir interior.
Indian homes are an integral part of Indian culture and lifestyle. They have always been a source of pride and comfort for the natives. Today, mandirs are an important part of our homes and many people love the mandir and find it an amazing home decoration.
There are many styles, designs, and styles of mandirs and the most popular ones include the traditional, the contemporary, and the modern. All these styles are attractive and they have their charm. However, it's difficult to create a home mandir that fits into all the styles. This is why you need to know what kind of style you want for your mandir.
You can create a modern mandir with the help of modern furniture and modern accessories. You can also go for a traditional design that is inspired by the ancient style of India. The traditional style is perfect for any home mandir.
You should choose a mandir design that is unique and makes a statement. You can make it stand out and make it look good with the help of a well-designed interior. If you are looking for a mandir design that is both traditional and modern, then you can go for a mandir that has a mixture of both traditional and modern styles.
The mandir interior design ideas mentioned here at De Panache are perfect for those who want to add a unique look to their mandir. They will allow you to get a stylish mandir that will match your entire home decor.
Create a beautiful mandir wall with flowers and plants.
Flowers and plants will not only create a beautiful mandir wall, but they'll also help bring positive energy into your home. It's especially useful if you want to create a mandir that will bring peace and prosperity.
Create a mandir with beautiful mandal paintings.
A mandal painting is a traditional Indian artwork, so this idea works perfectly for the mandir built during the Hindu, Buddhist, and Jain traditions. Mandals have been created in various sizes and shapes, so there are plenty of options to pick from.
Use candles to design a mandir.
Candles are an easy way to add a little light to your mandir. They're also symbolic, so they're a great way to connect your mandir to Hindu philosophy.
Add a mandir altar to create a mandir room.
An altar is an essential part of any mandir. It's a place where you can place objects such as pictures, idols, and offerings. It's also a place where you can meditate. An altar is usually placed in the center of your mandir.
Use mirrors to decorate your mandir.
Mirrors are excellent for decorating mandir walls. They allow you to make your mandir appear bigger, and they reflect light throughout the mandir. Mirrors aren't just good for mandir walls. You can use them to decorate other parts of your house as well.
Use silk carpets to design the mandir floor.
Silk carpets are perfect for mandir walls. They come in all different colors and patterns, and they're easy to clean. Silk carpets are especially useful if you're looking to create a mandir that will bring love and harmony into your home.
Create mandir walls with art.
Art is the perfect way to create mandir walls. It's both decorative and inspirational, so you can use it to create mandir walls that will bring in positive energy.
In conclusion, we hope that this post has helped you understand the concept of mandir interior design and planning. The designs presented here are just a sample of what can be done. You can modify these designs to suit your needs and budget. Also, we hope that you find this post useful. If you have any questions or suggestions, please do not hesitate to contact us.