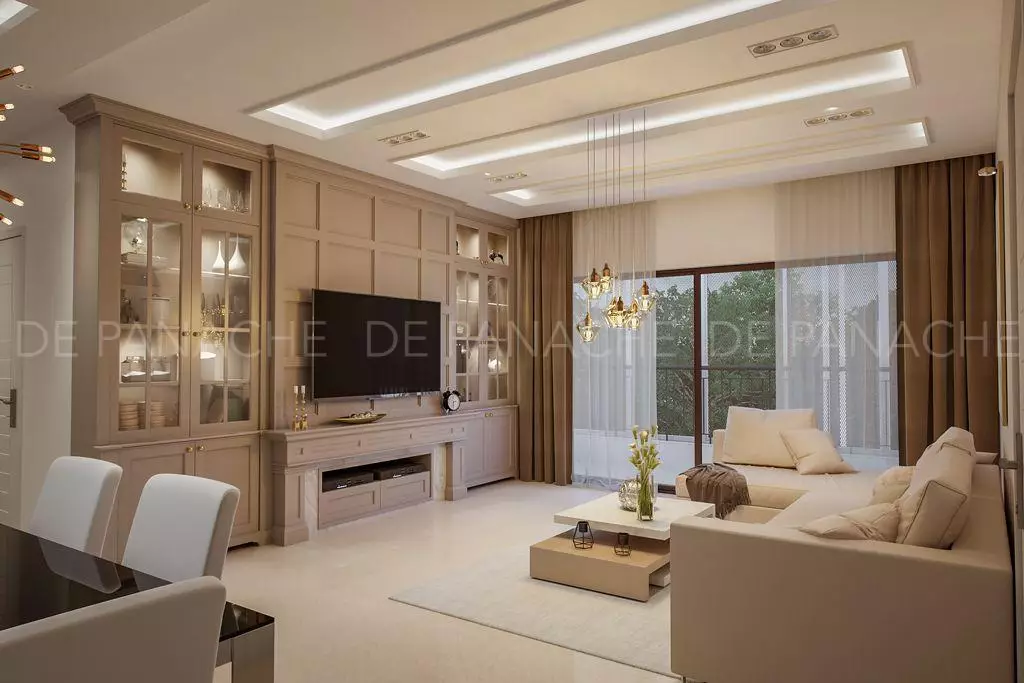 Firstly, it is exciting to design your apartment, but it is not very easy to achieve. You all want to leave your dorm life behind full of pinboards, extra-long sheets and mini-fridges. So, you are in the right place if you are a renter who wants to polish your apartment into a modern design or a first-time apartment dweller. We are going to show you some crucial design tips that will work for your house interior design in bangalore. 
Set up an entryway
You can use some stylish items that will be useful in your tiny entryway. Taking some examples, you can use two hooks for coats and bags, trendy and slim baskets for an umbrella, a mirror that dresses up the wall and a chic accent shoes stand for in and out of shoes. These things will make your tiny entryway functional.
Window treatments
Over the years, windows treatments not made of paper or plastic are not adulting among many people. Windows in your apartment and curtains flowing on them play a magic trick in your flat. However, the right window treatment will make your space beautiful and allows you to get better sleep.
Swap out lighting
Use lighting overhead in your apartment with vintage textures and prettier fixtures that perfectly match your home decor. Additionally, lighting makes you feel luxury.
Use colour wisely
Using different colours in your apartment if you are starting with a neutral base can make you feel fresh and sophisticated. However, nobody wants their flat to look like an empty box without colours. You can use colours that perfectly match with your furniture and your personality.
Personalise the bathroom
If you are living in a rental apartment, then make it feel more personal and homier by using a robe, towels and monogrammed shower curtain. You can also fill up all the blank surface of your bathroom with some artwork, garden stool, gallery wall and decor to polish it off more.
Stock your kitchen
Your home will not look like a home until you have a well-stocked kitchen. You can stock your kitchen with essential elements such as a coffee machine, fruit bowls, cookware and toaster. Moreover, if you have very little space in your kitchen, then consider using appliances that fit in your place and beautify your countertops.
Get some arts on the walls
You can use some artworks on your walls to fill up the empty walls and make them enjoy. There are many easy ways to use some artworks on your walls to make it more interesting. If you do not like the artworks, then you can use themes like floral on your walls instead of artworks.
Keep extra seating 
It is a vital point of having enough seating for guests in your apartment. Make sure that your space, having enough chairs. However, it doesn't mean that you have to spend a lot of money on dining chairs. You can also use the folding chairs that look elevated and will be in your budget.
Invest in better linen
Create the best little kitchen with better linens such as fun wall decor and floating shelves. You can use vintage convex mirrors with incredible artwork and different colours that can have an impact on your overall well-being.
Keep clothing organised
No one likes their clothes scattered around. So, to overcome this problem, we can apply hooks and drawers to keep our clothes in an organised manner. Everything organised in the apartment will give the feeling of a well modern design apartment.
Conclusion
Now start decorating your new apartment with these pro tips to make it feel like your home and luxury. As you better know your home, then your mind will automatically generate ideas about what you need. Lastly, we hope that these tips will help you to decorate your new modern apartment.