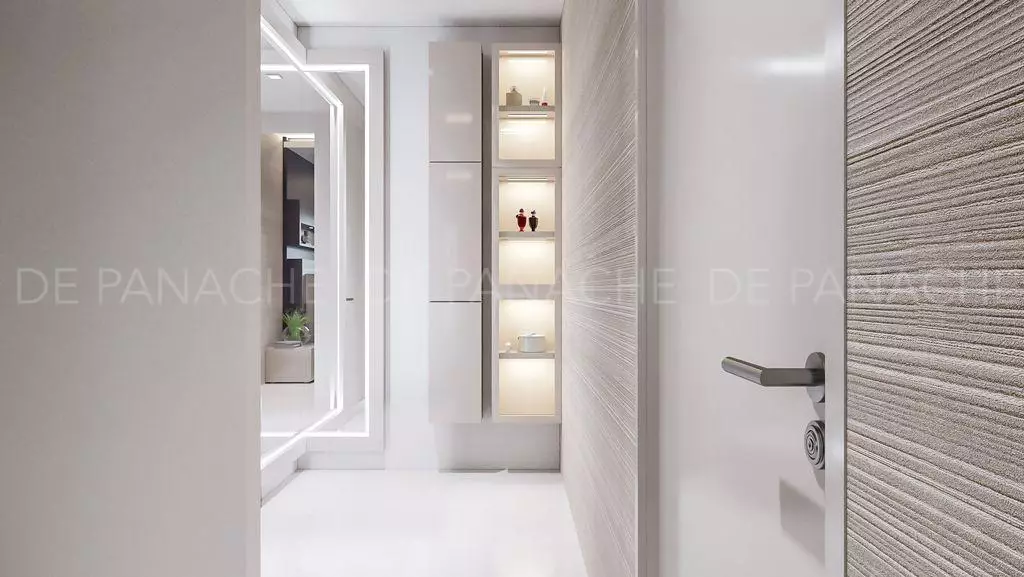 Giving a luxurious touch to your dining room is expensive nowadays. It happens all the time that our eyes select a design, but due to our budget, we can't implement it. It takes a lot of time and effort to make your dining room look more luxurious. 
And if your budget is becoming a hurdle between your goals, then you have come to the right place. Here in this article, we at De Panache is going to show you seven best ideas to make your dining room look more luxurious in your budget. So let's get started.
Add colours
Adding beautiful colours to your dining room walls is the simplest way to upgrade your space. Colours are easy to apply and inexpensive. Moreover, beautiful coloured walls will look interesting than dull white walls. So adding colour will be in your budget to give a luxurious touch to your dining room. You can use a cool light grey colour that will give sophistication and contrast to the warm wood of chairs and tables.
Use wallpapers
Wallpaper is a masterpiece that can make a dramatic luxury interior design. Different patterns over the wallpapers put an impact on every other element in the room. So wallpaper is the best and inexpensive idea to give a luxurious touch to the dining room. Moreover, you can use the wallpapers of fabric patterns to create window shades.
Add floral centrepiece.
The dining room is the best space in your house where you can use flowers. A well made beautiful flowers centrepiece on the dining table gives a luxurious touch than any other thing present in the dining room. The best thing is that creating a floral centrepiece can be inexpensive and give your dining room a whole new feel. 
Use wall arts
Beautiful wall art pieces are best for giving a finishing touch to any room. Art pieces with different prints and colour patterns can make your dining room functional. Make sure that you choose the right wall art piece that matches with other elements of the space. Therefore start using art pieces that fit better with your home decor.
Use accessories with gold plating.
It is one of the best tips to decorate your dining room with small and simple gestures. Nowadays, gold flatware is trending because it's high shine metallic look gives a luxurious touch to your dining room. However, instead of gold metallics, you can also use black matte flatware to provide a luxury touch.
Add a rug
All over the world, rugs are a vital part of the interior design for a classic, cultural and luxury look. When brought into the dining room, carpets lose absolutely none of their space-defining powers. Moreover, rugs give an accent to the tables and help to tie up the floor with colours and patterns. You can use modern rugs design to add texture to the floor space.
Beautiful lighting
Nowadays, lighting has become the most vital element of interior design. Over a decade, lighting has enjoyed as a real resurgence. However, companies creating these lights are bringing new artistic spins that will work in your dining room. You can use various shapes of pendant lights in black and gold finish. 
Conclusion
We hope that these ideas will help you to make your dining room elegant and luxe whether its size is big or small. Using these ideas, you don't need a big budget to give a luxurious touch to your dining room. Therefore, start following the above tips to make your dining room expensive and even livelier than before.