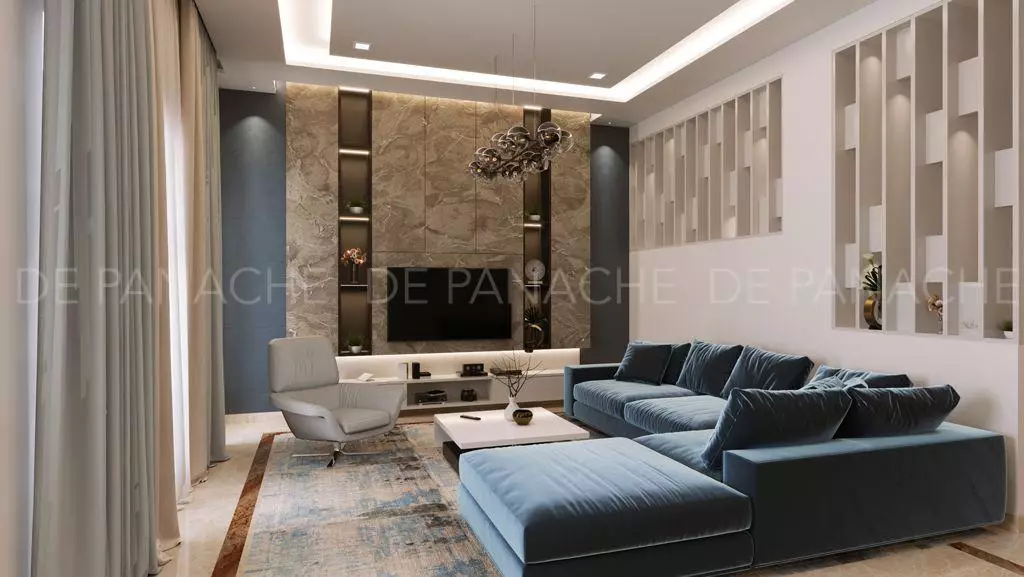 There are plenty of couches available in second-hand shops and thrift stores because there are some people that want to replace their couch for redesigning. And there are plenty of people who replace their couch when the armrest falls off Or the cushions have exploded, these types of sofas can seem near the trash. 
There's a mid-time between replacing your couches, which is known as the perfect time for a replacement. Here in this article, De Panache is going to show you six signs that will indicate you the right time of replacing your couch.
The couch is unfit for the room space.
People from mobile society usually make their first couch purchase after their college for a rented apartment, and now they have shifted to their new home. But now that couch looks lost in their new home, and their sofa does not fit their new home. 
It is difficult to adjust the couch in smaller rooms with other furniture as it will rub with surfaces and cause excessive wear and tear to it and could damage the frame. However, it's time to replace your couch. 
Your couch starts creating noises.
Whenever someone sits down on your couch, and your sofa creates popping, cracking, or squeaking, it indicates that your couch is under structural damage. These noises can be a problem with the joints on a metal or wooden frame or weakening of a metal spring. 
Therefore, the cost of repairing or replacing the upholstery can be nearly the same as buying a new one. So it is beneficial to replace the sofa instead of modifying. 
Cushion gets less comfortable.
When your couch cushion starts becoming flat and starts feeling less comfortable, and your carpet feels like it offers more comfort than your couch, so it is the time to make a change. You can add more life to your sofa by adding the new filling. For that, your couch upholstery has to be in good shape. 
The cushion can be repaired by filling it with pillow inserts, hard form or loose or shredded shape. It can add life to your pillow. And for side restart support, insert ½ inch thick piece of plywood under the side restart cushions. 
Change in decorating taste 
It's perfectly understandable that everyone's taste changes over time. The same design that you loved years ago would not be loved today, as time changes. 
Many print and designs look dated now. The same couch we had 5 or 10 years back can't be adjusted today with new home design, just because of the decorating style and taste changes over time. So it becomes vital to replace your sofa that matches your fresh home decor.
Overwhelming odour or itchiness
You have to be careful while handling the kid in your home with leaky diapers and sweaty body. You can have a build-up of odour in padding and upholstery. Regular steam cleaning and vacuum can help, but over time odour may win. If your couch doesn't smell good even after cleaning, it may be time to change your sofa to a new one. 
When you bought the couch, you probably did not choose a scratchy fabric, but now it feels itchy and sometimes red welts on your legs after a nap, reason maybe you have bed bugs. 
Conclusion
We hope that these signs make it easy if you are thinking of replacing your couch. Moreover, it becomes vital to update your items every time. After selecting a new sofa, you will see how replacing a couch can completely transform a room.