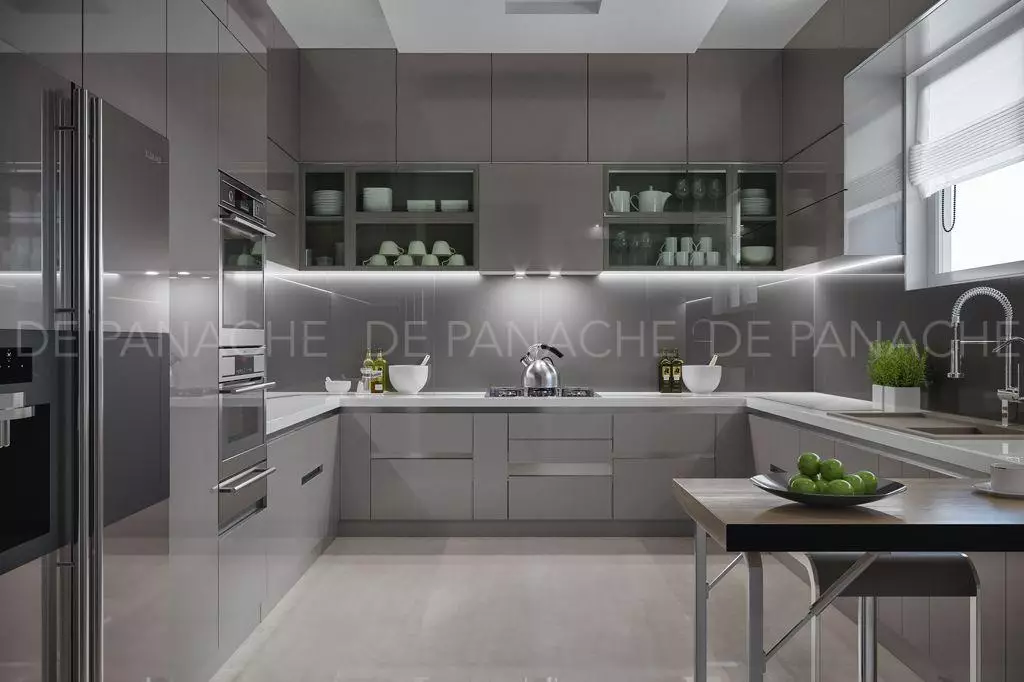 Today's kitchens are the heart of your home and the favorite place of ladies. Therefore, careful planning is a must to ensure the kitchen is loved by the ladies. It is better to ensure that the kitchen is beautiful and highly functional in a home interior design for bangalore.
However, most of the home activities such as chopping, drinking, cooking, and eating are done in the kitchen. The main component of your kitchen design style is functionality, layout, and organization.
Take a look at these kitchen design tips so you will end up with an elegant and functional kitchen design:
Eliminate the Wasted Steps
Carefully think and plan of storing the items such as keep plastic and wraps in one handy spot near a work surface, store breakfast bowls near the breakfast table, and locate the dishware near the dishwasher. These points are best to create a properly functioning kitchen.
It is the most vital point because designing wide walkways can help us to move comfortably in the kitchen. Therefore, there are some measurements that you can apply, such as paths for a one cook kitchen should be 42 inches wide, and for two cook kitchens, it should be 48 inches wide.
Find the Right Height for the Microwave
However, the correct height and the location of the microwave is must for the kid-friendly character of the kitchen. Fifteen inches above the countertop level is better for an adult, and a little bit below the countertop level is safe for kids.
A person who has a passion to cook needs more space than those who cook only single meals. Additionally, considering two countertop heights can help us to bake easily and help kids who are involved in meals with their mother.
It has been said that a careful design decision makes cleaning easier. A matte finish in your kitchen design does not show dirt. Some points keep your kitchen neat and clean such as under-mount sinks, flush-set, glass refrigerator shelves that catch spills and do not have a crumb catching rim.
Fancy floors, sizable range hoods, bright kitchen cabinets, busy countertop patterns and splashy tiles gave a focal point to our kitchen. These things will give an eye-catching view of our kitchen. So, pick one of the eye-catching focal points and add some more beautiful details.
To make appliance doors and cabinets fully functional, think, and plan space to organize them. Keep in mind that you do not place appliances in the corners and make sure that the doors won't bang into each other.
Be Sharp When Storing Knives
Knives are the most vital element in the kitchen. Because most of the work in the kitchen is done by a knife. Try to keep them safe from children. Hanging a knife on a magnetic strip is the best spot to place and keep it away from children.
Adding a message center in your kitchen is the best tip for a beautiful design. Therefore, put a chalkboard, whiteboard, or bulletin board on the wall and store a calendar or notebook in a drawer. These types of things are helpful to note something important that we can't remember easily.
Using light colors can expand our kitchen because dark colors can shrink down space and make it less inviting. Therefore, using soft shades on kitchen cabinets can make our kitchen authentic and beautiful.
So, we hope the top 10 tips shown in this article can help you out and get you thinking about your new kitchen.