With an eye for modern and unique design, De Panache strives to make your dreams come true. From luxurious and creative designs to minimalistic and contemporary styles, De Panache will help you find the perfect look for your home. With over 10 years of experience and a passion for creating beautiful spaces, De Panache has become one of the most innovative interior designers in Ashok Nagar, Bangalore.
Insights into the Innovative Design Trends Taking over Old Apartments 
From the use of natural materials to modern, minimalistic designs, homeowners are experimenting with various elements to create remarkable homes.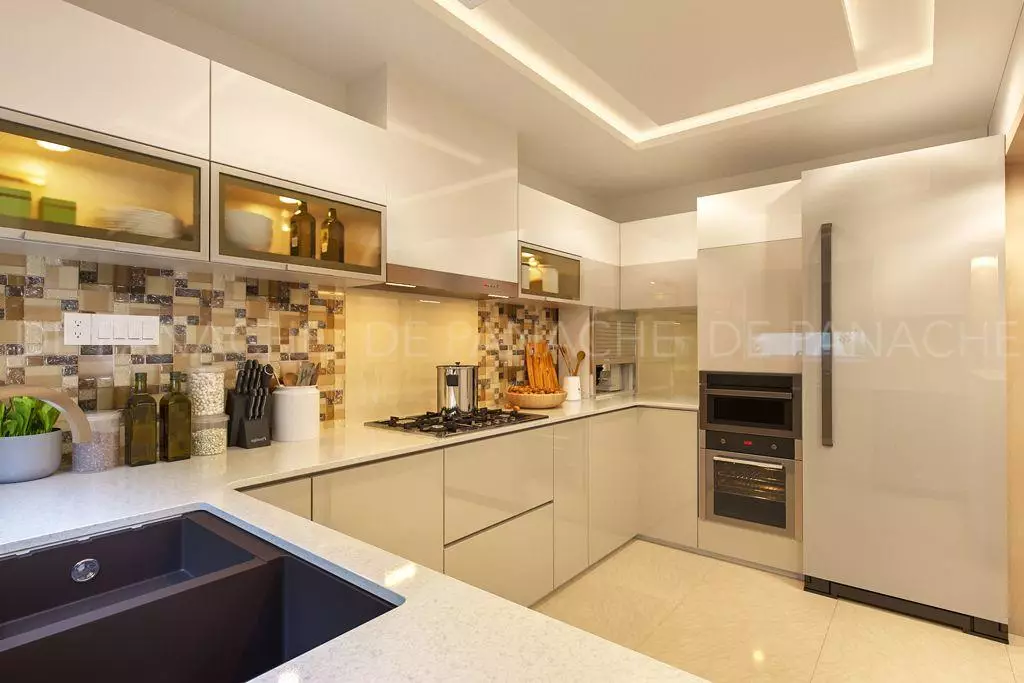 If you want to upgrade your home, here are some of the innovative design trends.
Natural Materials: Materials like wood and stone have recently become increasingly popular in interior designs. Using these materials for flooring, furniture, and even accessories can add a touch of warmth and sophistication to any home.

Minimalistic Designs: Minimalistic designs are all the rage right now. Using clean lines and simple shapes, minimalistic designs create a sense of calmness and space in a room. It's also a great way to add a contemporary touch to your home.

Eclectic Mix: Many homeowners embrace an eclectic mix of styles in their home decor. Combining elements like traditional, modern, and vintage can create an interesting and unique look.

Statement Pieces: Statement pieces are a great way to add flair and personality to your home. From oversized art pieces to bold furniture and lighting, statement pieces can make a room stand out.

Sustainable Designs: Sustainable designs are becoming increasingly popular these days. Using sustainable materials like bamboo and cork and energy-efficient appliances can make your home more environmentally friendly.
What do we Serve?
Residential Interior Design Services
At De Panache, we have passionate designers who strive to improve and innovate anything and everything constantly. From the foyer to the kitchen to the gallery, kids' room, master bedroom, and beyond, we specialize in making sure your home is a place that brings you joy. We have extensive experience with handling all aspects of home decor, and our team members are constantly pushing themselves to come up with remarkable and unique designs.
Apartment Interior Design Services
We understand the desire of our clients to transform the look and feel of their flats; hence, working on apartments makes it easy, giving us the room to do things that would otherwise be unfeasible. From selecting the best materials to creating a unique theme of objects, we ensure that we hand over a project that will delight you!
Why is De Panache the Perfect Match for Your Interior Design Needs?
De Panache is one of the premier interior designers in Ashok Nagar, Bangalore that has been serving clients for over two decades. From residential homes to corporate offices and hotels, De Panache's team of experienced designers and project managers brings a unique and creative approach to each and every project. Our team of creative professionals provides exceptional service, creating unique, stylish, and inviting interiors that reflect our client's individual needs and desires. With our experience in the design industry, we can provide unparalleled knowledge and expertise to make your project a success.
Get more detailed information on our official website. 
Or 
Contact: 080 4095 2727
Or 
write to us at: info@depanacheinteriors.com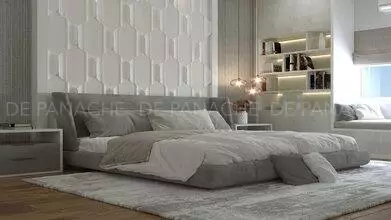 4BHK Villa Interiors     This 4BHK Villa was designed as a dream home for a couple who wished to spend a lot of quality time with family by interior decorators in Bangalore. The whole house has got a sunshine modern interior which has some lively and warm hues of light grey being mixed with [...]
Frequently Asked Questions
How can I incorporate sustainable design into my interior design?
You can incorporate sustainable design into your interior design by using eco-friendly materials like bamboo, recycled glass, or reclaimed wood, choosing energy-efficient lighting, and opting for products that are made using sustainable practices.
What aspect of interior design should be prioritized?
It's important to have a clear idea of what you desire. The skills of an interior designer might be invaluable if you are unsure. Get assistance in focusing your style and theme before you start purchasing items of furniture and artwork that clash. While certain colors go well together, some do not. Your home should be useful and inviting while also reflecting your individuality.
What are some popular color schemes for interior design?
Some popular colour schemes for interior design include monochromatic schemes (using different shades of one colour), complementary schemes (using colours opposite each other on the colour wheel), and analogous schemes (using colours next to each other on the colour wheel).
Can I still have input into the design process?
Absolutely! At De Panache, the team will work closely with you to understand your needs and preferences, and we will incorporate your input throughout the design process.
What are some popular materials being used in interior design?
Some popular materials being used in interior design include natural materials like wood, stone, and plants, as well as sustainable materials like bamboo and recycled glass. Metals like brass and copper are also popular choices.