Bring Life and Style to Your Home With De Panache, Interior Designers in Bannerghatta Road!
Interior Designers in Bannerghatta Road Bangalore, like De Panache, are renowned for their expertise in creating beautiful, functional spaces that are both aesthetically pleasing and highly functional. Their creativity and innovation are evident in the variety of designs they offer, ranging from modern and contemporary to traditional and eclectic. Furthermore, their services include space planning, color palettes, lighting, materials selection, furniture selection, and complete renovations and remodeling projects. So, be rest assured that you will receive the highest quality and service when you work with the interior designers in Bannerghatta Road.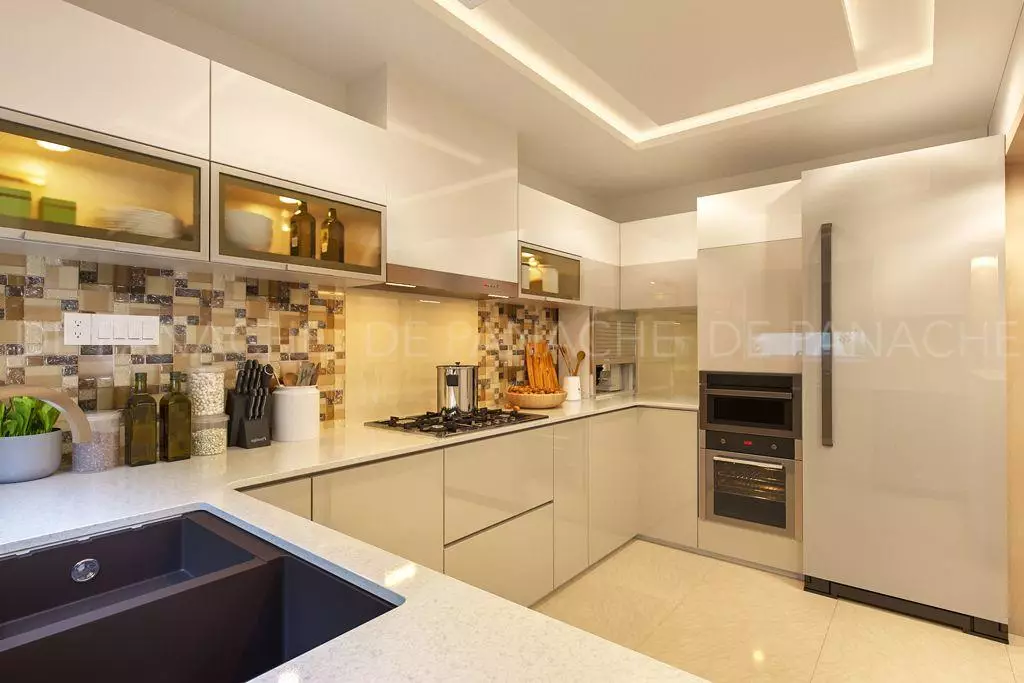 Tips for Working with
Interior Designers in Bannerghatta Road
Establish a defined project budget before working with

interior designers in Bannerghatta road

. By doing so, the designer will better comprehend your requirements and provide useful advice.

Be explicit about your preferences, sense of style, and any unique requirements you may have for the area. This will assist the designer in making a place suited to your requirements and preferences.

Make sure you and the designer have a mutual grasp of the project's timetable, deadlines, and expectations by setting explicit deadlines. By doing this, you can ensure that the job will be finished on schedule and to your satisfaction.

Be receptive to new concepts: Interior designers are taught to think creatively and may provide suggestions for concepts you haven't thought about. Be receptive to fresh perspectives and eager to experiment.

Don't be scared to offer input at any point in the project. Providing input is crucial because the designer wants to ensure that you are satisfied with the final product.
Unleash Your Home's True Potential with De Panache's Best & Extensive Interior Design Services!
De Panache is a Bangalore-based interior design firm specializing in residential and apartment interior design. Here are some of the features that set De Panache apart from other interior designers –
Customer-focused design approach
De Panache approaches interior decorating from the client's perspective. They collaborate closely with clients to design a location that satisfies their expectations since they recognize that every customer has particular wants and preferences.
Sustainable design
De Panache is dedicated to using eco-friendly goods and materials whenever it is practical. They want to design rooms that are lovely and considerate of the environment.
Attention to detail
Interior designers at De Panache pay special attention to every little aspect of the design process, from the first concept to the very last installation. They are dedicated to providing high-quality work and ensuring that every design element meets their client's expectations.
Innovative design solutions
De Panache is renowned as one of the best interior designers in Bannerghatta Road Bangalore for its inventive design approaches that maximize space and usability. They utilize the most recent design technologies and techniques to build aesthetically pleasing and functional environments.
Collaborative approach
De Panache employs a collaborative design process, collaborating closely with customers, architects, and builders to ensure the project goes off without a hitch and is finished on schedule and under budget.
Choose De Panache Interior Designers for the Perfect Look!
De Panache is one of the leading interior designers in Bannerghatta Road, Bangalore. We specialize in providing top-notch interior design services that blend traditional and contemporary designs to create comfortable and stylish interiors. Our team of experienced professionals has been creating stunning interiors in Bangalore and its surrounding areas for more than a decade. We provide a complete range of interior design services, from initial consultation to final execution. We offer complete interior design packages that include everything from layout and space planning to furnishings and decor.
Get more detailed information on our official website.  
Or 
Contact: 080 4095 2727
Or 
write to us at: info@depanacheinteriors.com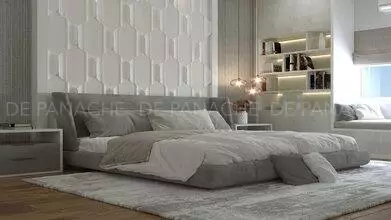 4BHK Villa Interiors     This 4BHK Villa was designed as a dream home for a couple who wished to spend a lot of quality time with family by interior decorators in Bangalore. The whole house has got a sunshine modern interior which has some lively and warm hues of light grey being mixed with [...]
Frequently Asked Questions
How can I pick a designer who will work well for me?
Your relationship with your interior designer is highly personal. The first thing you should think about is if you agree with the designer's philosophy and who they are as a person. Of course, you should also consider their experience and knowledge. What have previous clients had to say about working with this interior designer? Finally, you should think about their fashion sense. Some designers focus on a single style, while others work with a wide range of styles.
What is the process for working with De Panache interior designers?
Working with De Panache interior designers includes an initial consultation, followed by a detailed project plan and design concept. The design is then implemented with the highest quality materials and finishes.
What type of design materials do De Panache interior designers use?
De Panache interior designers use high-quality materials, such as fabrics, wood, and metal, to create unique and stylish interiors. 
How can I get the best value for my money when working with De Panache interior designers?
We offer competitive pricing and provide discounts for multiple projects. Additionally, our experienced team of designers can help you to create a unique aesthetic for your space without breaking the bank.
What is the pricing structure for De Panache's interior design services?
Our pricing is based on the project's complexity, the materials used, and the time involved in completing the project. We offer flexible payment options and will provide an estimate before the project begins.