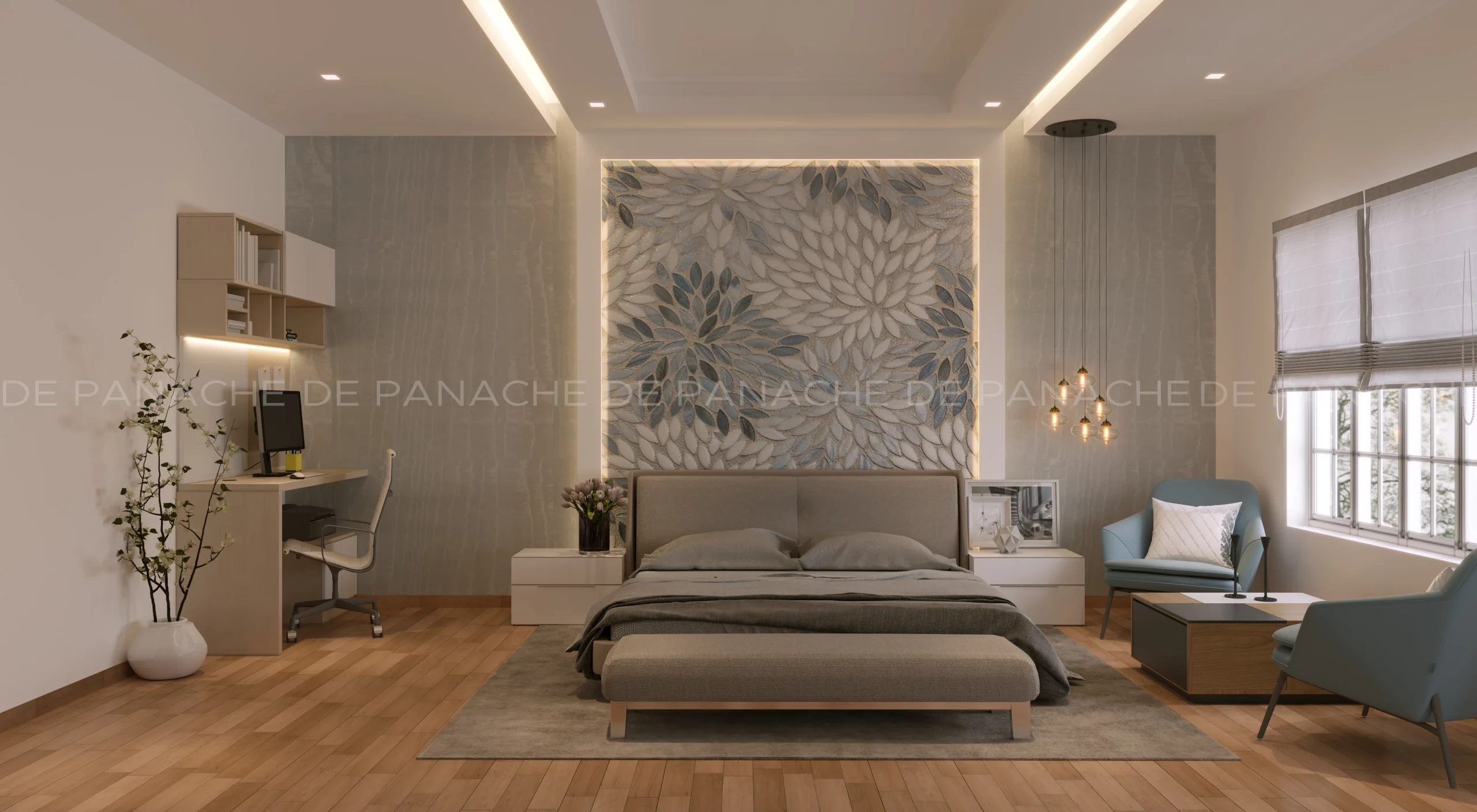 Make Your Home a True Work of Art with De Panache's Talented
Interior Designers in Dollars Colony
Are you prepared to turn your living area from mundane to exceptional? Look no further than De Panache's interior designers of Dollars colony! With an eye for detail and a passion for creativity, our designers will bring your dream home to life. From luxurious furnishings to stunning colour schemes, we specialise in creating spaces that are as functional as they are beautiful. So why settle for a boring, uninspired home when you can have a personalised masterpiece? Let our interior designers in Dollars Colony work their magic and turn your house into a true work of art!
Mastering the Art of Furniture Shopping: Insights from De Panache's Design Experts
Shopping for furniture is an important aspect of any interior design project, as it sets the foundation for the overall look and feel of the space. To make the most of your furniture shopping experience, keeping a few key tips in mind is important. 
Firstly, consider the style and aesthetic of the room you are designing. This will help you narrow down the furniture pieces that will work best in the space. For instance, if you are going for a modern look, sleek and minimalist pieces might be the way to go, while a more traditional space might require pieces with ornate detailing and classic lines. 
Next, think about the functionality of the furniture. Will it serve a practical purpose in the room, such as providing storage or seating? If so, make sure to choose stylish and practical pieces.
Regarding materials and finishes, opt for high-quality options that stand the test of time. Look for furniture made from durable materials like solid wood or metal, and consider finishes that are easy to clean and maintain.
Finally, don't hesitate to blend and combine different styles and finishes to establish a distinctive and personalized appearance. Keeping these suggestions in mind, you'll be on the right track to producing a stunning and practical interior design with furniture that truly reflects your style and requirements.
Tailored to Perfection: De Panache's Bespoke Approach to Interior Design
As a part of De Panache's interior designers in Dollars Colony, we understand that each home is unique, so we bring customisation to reality with our flexible and collaborative design process. Having worked with numerous clients over the years, we offer interior design and furnishing services that go beyond just styles and finishes. Our affordable interior design costs in Bangalore make it easier for clients to achieve their dream homes without breaking the bank. Our products are crafted using the best materials and undergo a high level of machinery and quality checks, ensuring that our clients receive only the best.
De Panache's interior designers in Dollars Colony pay attention to every detail and have an exceptional work ethic and craftsmanship. Whether it is a large-scale home remodel or a small-scale home renovation, our designers have the right knowledge and expertise to handle any type of project. We take pride in offering our clients an interior design experience that is unique, affordable, and tailored to their needs.
The De Panache Difference: What Sets Our Interior Designers in Dollars Colony Apart
For over 10 years, De Panache has been creating innovative designs, making dreams a reality, and helping people to make the most of their living or working space. We specialise in all types of interior design, from commercial to residential, and our experienced team of professionals have been carefully selected to offer the highest quality of services.
Visit https://depanache.in/ now for more information.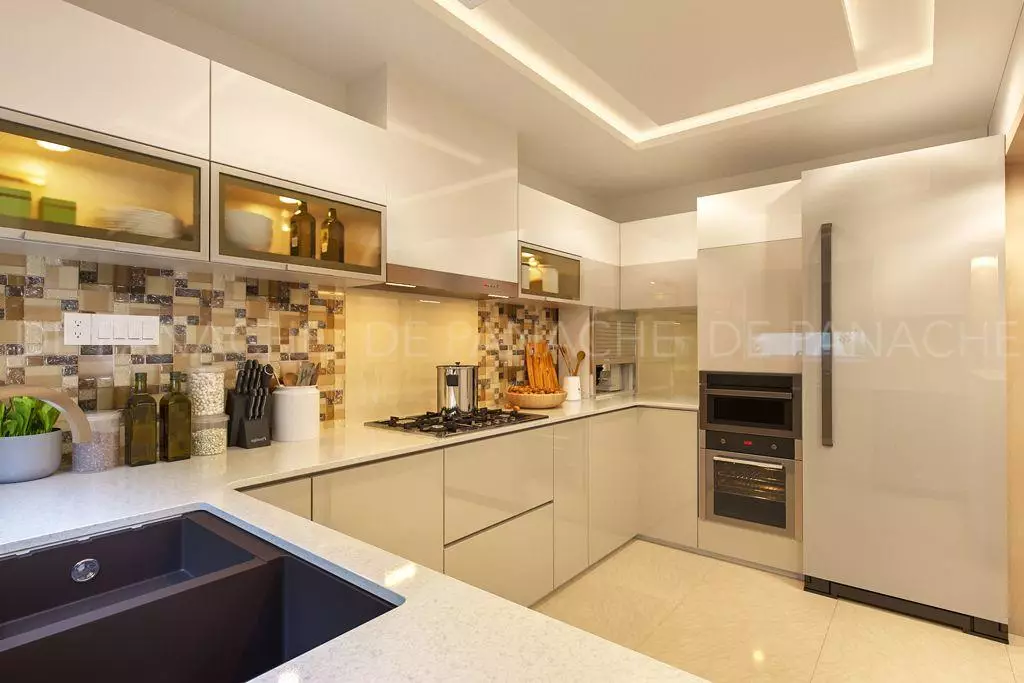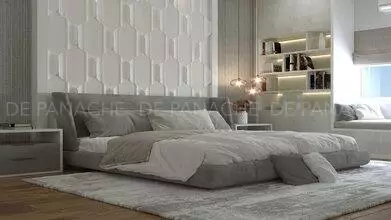 4BHK Villa Interiors     This 4BHK Villa was designed as a dream home for a couple who wished to spend a lot of quality time with family by interior decorators in Bangalore. The whole house has got a sunshine modern interior which has some lively and warm hues of light grey being mixed with [...]
Frequently Asked Questions
How can I incorporate sustainable design principles into my project?
An interior designer can help you incorporate sustainable design principles into your project by selecting eco-friendly materials, improving energy efficiency, and designing spaces that promote health and wellness.
What are some current interior design trends?
Current interior design trends include natural materials, maximalist decor, bold colours, and biophilic design (incorporating natural elements into interior spaces). However, it's important to remember that trends come and go, and it's more important to choose a design that fits your personal style and needs.
Will an interior designer help me stay within my budget?
Yes, a professional interior designer can help you stay within your budget. They can recommend cost-effective solutions, suggest affordable alternatives, and provide guidance on where to invest your money for the best return on investment.
What type of materials and finishes do interior designers typically use?
Interior designers use a wide range of materials and finishes, depending on the style and aesthetic of the project. Commonly used materials include wood, metal, glass, stone, fabric, and leather. The finishes can vary from matte to glossy and may include paint, wallpaper, tiles, or natural materials like wood or stone.
Can an interior designer help me with home renovation projects?
Yes, an interior designer can help you with home renovation projects. They can work with architects and contractors to ensure that the design plan is executed properly and that the end result meets your aesthetic and functional requirements. They can also assist with selecting materials, finishes, and fixtures and coordinate the installation and delivery of the final products.