Achieving a Harmonious Balance in Your Home with De Panache, Interior Designers in Indira Nagar
Interior design can be a great way to bring harmony into your home. From choosing the right furnishings and colours to incorporating Feng Shui elements, there are a number of ways to create a home that is both beautiful and comfortable. 
When it comes to achieving the perfect balance between style and comfort in your home, there is no better choice than De Panache, one of the renowned interior designers in Indira Nagar, Bangalore. De Panache has the skills and experience to help you realize your vision.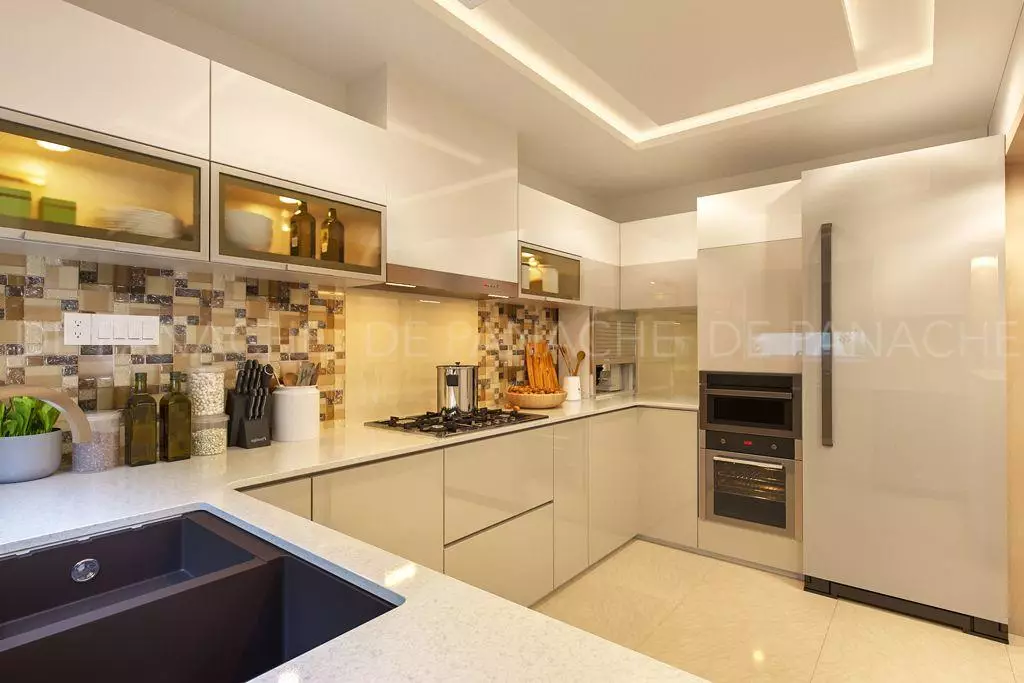 Showcasing Popular Interior Design Services from De Panache
Our services include everything from full interior design services to custom furniture and accessories. Whether you need help creating a modern and stylish living room or transforming your bedroom into a luxurious and comfortable retreat, our experts are here to help. We can help you select the perfect furniture, choose the right fabrics, pick the perfect fixtures, and more.
We also specialize in creating custom designs that match your individual style. Our interior designers are highly creative and can create the perfect design for any space. We offer the latest trends in interior design and take pride in helping you create a beautiful and inviting home.
What to Look for When Hiring Interior Designers in Indira Nagar?
When hiring interior designers in Indira Nagar, Bangalore there are some key things to remember. Here are a few points to assist you to find the perfect designer for your project.
Experience: Look for interior designers who have a proven track record of success. Look for designers who have relevant experience in the kind of design you're looking for. Ask to see their portfolio and read the testimonials to get an idea of the quality of their work.

Style: It's important to hire a designer who shares your aesthetic. Look for designers who specialize in the style of interior design that you're looking for. Ask to see previous projects to ensure they're the right fit for your project.

Budget: Set a budget and find a designer who can work within it. Ask designers to provide an estimate of the entire project before committing.

Communication: Communication is key when it comes to interior design. Make sure you hire a designer who is able to communicate clearly and often.

References: Ask for references from past clients to get an honest opinion of the designer's work.
Why is De Panache the Best Choice for You?
For more than ten years, De Panache has produced high-calibre interior designs. The preparation of practical space planning is made possible by our capacity to listen and distil the essential elements of our client's wants and goals. With a committed team of interior designers, we always raise the standard by providing our clients with something new and intriguing.
By choosing to collaborate with Depanache, you will save spending numerous hours developing your own unique style. Our staff has extensive experience in space planning and furniture arrangement, and we'll provide you with a layout that makes everyday life practical, secure, and pleasant. Our clients may pick from a variety of various combinations since we acquire materials from all around the world.
Our reputation has been established through the completion of several projects in the residential and commercial sectors, all of which were customized to represent the preferences of the clients.
Get more detailed information on our official website.  
Or 
Contact: 080 4095 2727
Or 
write to us at: info@depanacheinteriors.com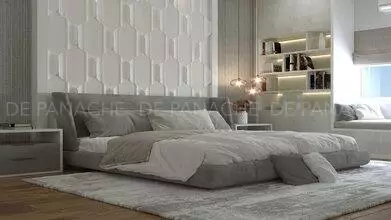 4BHK Villa Interiors     This 4BHK Villa was designed as a dream home for a couple who wished to spend a lot of quality time with family by interior decorators in Bangalore. The whole house has got a sunshine modern interior which has some lively and warm hues of light grey being mixed with [...]
Frequently Asked Questions
What interior designer services do you offer?
Modular Kitchen 

Living Room Interiors 

Bedroom Interiors 

Kids Room Interiors 

TV Cabinet Services

Modular Wardrobe Designs
Do you offer in-house design consultations?
Yes, at De Panache we offer in-house design consultations.
Can interior designers at De Panache serve any style I want?
The interior designer team at De Panache can cater to any style you choose, whether contemporary, modern, chic, rustic, traditional or eclectic.
In Bangalore, what is the starting price for home interiors?
The size and layout of your house, the kind of materials you choose, and the experts you choose to execute the work are all important considerations that can have a significant impact on the price of home interiors in Bangalore.
What exactly falls under interior decoration?
Interior decoration includes choosing furniture, materials, colors, and other ornamental elements. Rearranging furniture or introducing new elements like carpets or drapes are other examples of what it might entail.