Create a Home Oasis with De Panache – Interior Designers in Jp Nagar, Bangalore!
Design the perfect home oasis with De Panache, Interior Designers in Jp Nagar Bangalore. From small touches to complete overhauls, De Panache provides custom designs and services to make your home feel like a true oasis. With years of expertise and a unique approach to interior design, you can be sure to get the perfect atmosphere for your home. Let De Panache help you find your inner peace and create a home that you and your family can enjoy for years to come.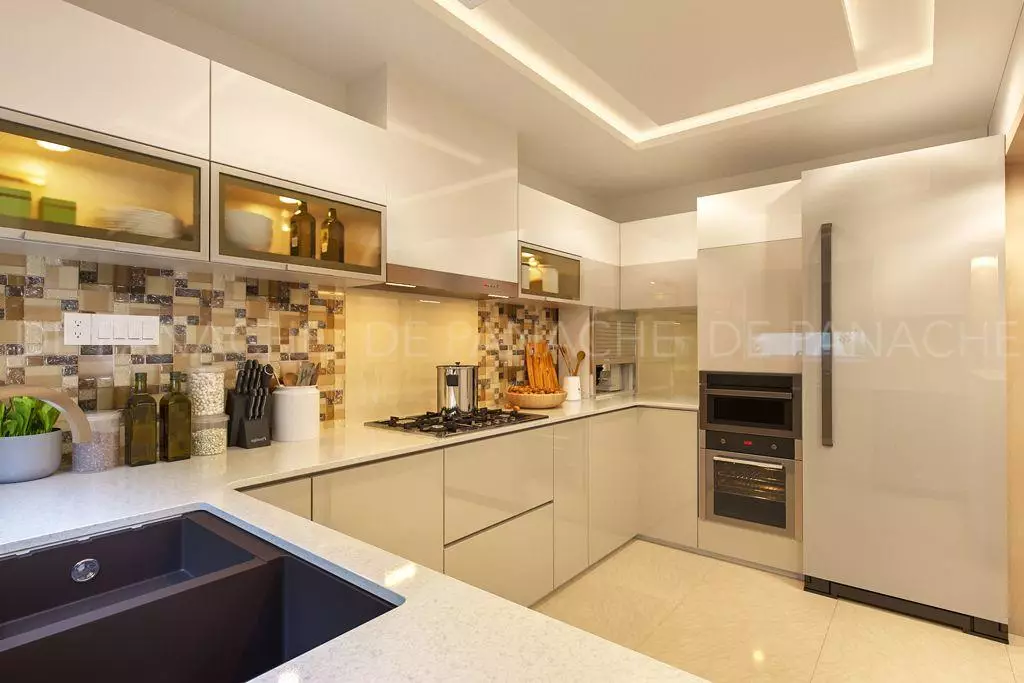 The Benefits of Working with Professional Interior Designers
Working with a qualified interior designer may have a lot of advantages for your project. Several benefits are as follows:
Expertise and Creativity
Interior designers in Jp Nagar have the skills and creativity to design distinctive, practical rooms that satisfy the requirements and tastes of customers. They can also provide original solutions and imaginative suggestions to improve the room's overall appearance.
Saves Time and Money
Employing qualified interior designers in Jp Nagar might help you save time and money in the long run. They may assist you in avoiding expensive errors and rework by effectively planning and carrying out the project.
Access to Resources
Vendors, contractors, and suppliers are just a few of the resources available to interior designers. These resources may assist in streamlining the project and offer affordable solutions.
Better Planning and Coordination
Interior designers in Jp Nagar are educated to plan and organize every part of the project, including the choice of materials, furniture, lighting, and accessories, to ensure that everything blends together beautifully.
Increased Comfort and Functionality
Qualified interior designers may make a room more pleasant and functional for its users while also maximizing its functionality.
Increased Property Value
A well-designed interior may significantly increase the property's worth and make it more appealing to prospective purchasers or tenants.
Overall, working with a professional interior designer may be quite advantageous and can assist you in swiftly and successfully achieving your design objectives.
Explore Endless Possibilities with De Panache's Wide Array of Design Options
Duplex Villa Design 

Contemporary Villa Design

Small Villa Design 

Twin Villa Design

Resort Villa Design

Residential Villa Design
Why De Panache – Interior Designers in Jp Nagar is the Perfect Choice for You?
De Panache is a well-known interior design firm in J.P Nagar with many years of experience. De Panache has completed many projects of varying scales, which can help ensure that they can handle your project efficiently and effectively. We follow high standards of professionalism, and they have a team of experienced professionals who are committed to delivering quality work and meeting clients' expectations. We offer unique design solutions tailored to each client's needs, tastes, and lifestyles. Their creative and innovative approach ensures their clients receive personalized and original designs. De Panache's team offers cost-effective solutions and works within clients' budgets to achieve their goals without compromising on the quality of the work.
We have an eye for detail and ensure that every aspect of the project, from the selection of materials to the installation of furniture, is executed precisely.
Our Offerings: 
Residential Homes 

Commercial Homes 

Villa Interiors 

Industry Interiors 

Lighting Suggestions 
Know more about the services here. 
So, let us help you build the home of your dreams! 
Visit our official website for more information.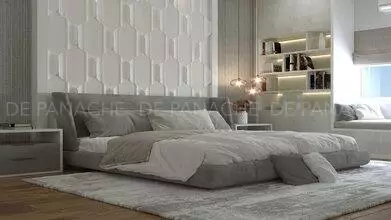 4BHK Villa Interiors     This 4BHK Villa was designed as a dream home for a couple who wished to spend a lot of quality time with family by interior decorators in Bangalore. The whole house has got a sunshine modern interior which has some lively and warm hues of light grey being mixed with [...]
Frequently Asked Questions
Why should I employ an interior designer?
Interior designers are skilled problem solvers that have a good eye for detail and are aware of what blends well and what doesn't. Every design project will encounter some sort of difficulty at some point, whether it be manufacturing delays, products lost in transit, objects damaged in transit, etc. At the same time, interior designers typically have far greater access to vendors, suppliers, craftspeople, and commerce than you would. This implies that a professional interior designers will handle any concerns that crop up along the road to guarantee that you have a pain-free experience as well as a beautiful, harmonious home where every piece is deliberate.
How do I book an appointment with De Panache?
What type of interior design projects does De Panache specialize in?
De Panache specializes in residential, commercial, and hospitality interior design projects. We are experienced in creating unique and functional spaces that reflect our client's individual styles and needs.
What is the pricing for interior design services provided by De Panache?
De Panache offers competitive and affordable pricing for interior design services. Please contact us for more information. 
Does De Panache offer consultation services?
Yes, De Panache offers complimentary consultation services to discuss your interior design needs and provide customized solutions.