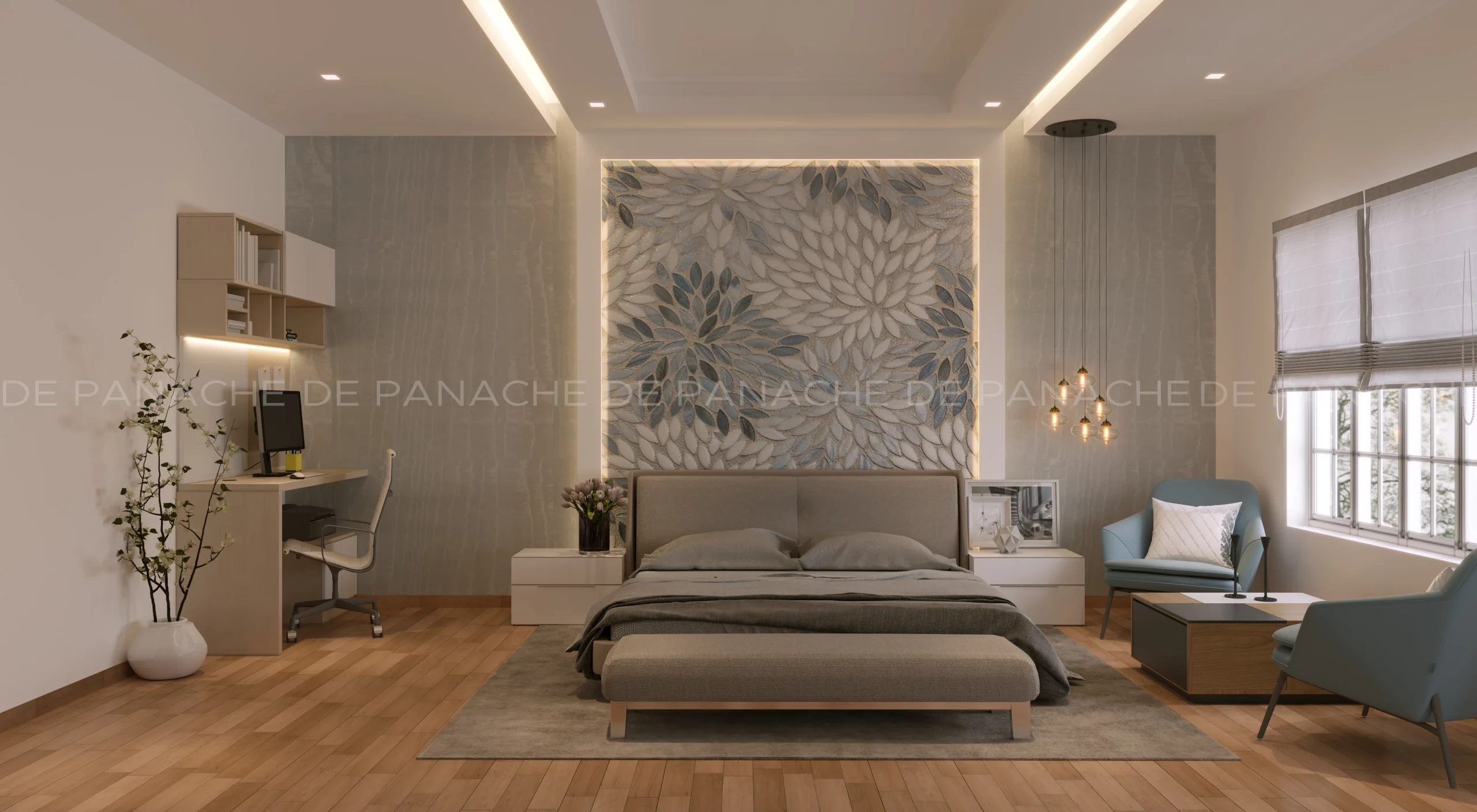 De Panache – The Best Interior Designers in Lavelle Road: An Insider Guide
If you're looking for the perfect interior design for your home or office in Lavelle Road, Bangalore, then you're in luck! With a wide range of interior designers located in the area, you can be sure to find the perfect fit for your needs. On that note, Welcome to De Panache, one of the leading interior designers in Lavelle Road, Bangalore. Our experienced and talented interior designers bring a unique flair to every project. We take pride in creating beautiful and functional spaces that reflect our client's individual styles and needs. 
Get Inspired by De Panache's Latest Interior Design Projects
De Panache's interior design projects in Bangalore are sure to inspire you. Whether you are looking for ideas for your own home or office, our designs will provide you with plenty of inspiration. Our projects range from traditional to modern, with a wide selection of finishes, materials, and colors to choose from. We'll take the time to get to know you and your home, so we can create a design tailored to your individual taste and lifestyle. Here are some of the latest projects that we have served- 
Find out more projects at https://depanache.in/portfolios/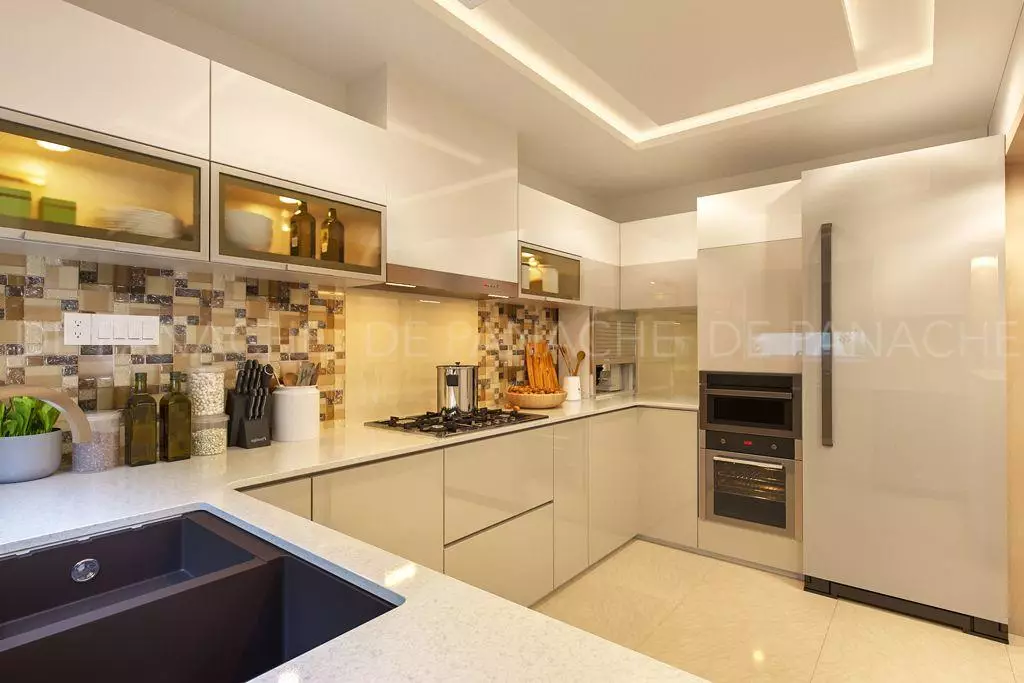 Behind the Scenes at De Panache: An Inside Look at our Interior Design Process
In the first place, we introduce ourselves and share our work with the client to give them an insight into how we work. We use this initial contact to get to know the client better so that we can effectively meet their needs in the next phase. Consequently, the meet and greet is an essential part of the process, which helps us to build a strong relationship with the client.

Once we have a thorough understanding of our client's needs and desires, we can begin to conceptualize; brainstorming to come up with a unique idea that utilizes all available resources. Through multiple rounds of whiteboard meetings and virtual renders, we then share our proposed concept with the client. Ultimately, this process allows us to create something truly special.

At De Panache, we go beyond the usual design elements to deliver unique and impressive 2D and 3D renders. Furthermore, we always strive to ensure that our designs bring a certain element of delight. Thus, if you are looking for something special, we are your ideal choice. Finally, we welcome client input to help us make our designs even better.

We not only strive to bring the best of the world to our customers but also go to great lengths to ensure the quality and uniqueness of the materials used in interior design, consequently setting the tone for the entire infrastructure.

Once the plan is approved by the client, we make sure to meticulously sort out all the details and provide the client with a timeline for us to take over their home or office. Rest assured, we will ensure a house or office space that will be cherished for a lifetime.

Once the project is completed, we perform all relevant quality checks and follow-up procedures before finally handing it over to the client. Consequently, the handover process is conducted in a thorough and meticulous manner.
Why De Panache is One of the Best Interior Designers in Lavelle Road?
De Panache is one of the best interior designers in Lavelle Road, not only for our superior quality of work but also because of our commitment to customer satisfaction. Our team of expert designers is passionate about creating beautiful and functional spaces, while also paying attention to even the smallest details. We have a wide range of services from project management and space planning to furnishing and decor. Furthermore, we work closely with our clients to ensure that all their needs and preferences are met, thus providing a truly unique and personalized experience. Ultimately, De Panache is the perfect choice for any interior design needs, both in terms of quality and customer service.
Get more detailed information on our official website. 
Or 
Contact: 080 4095 2727
Or 
write to us at: info@depanacheinteriors.com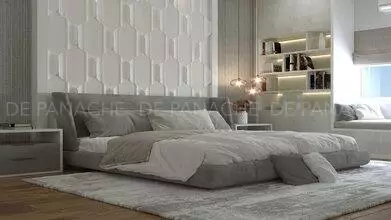 4BHK Villa Interiors     This 4BHK Villa was designed as a dream home for a couple who wished to spend a lot of quality time with family by interior decorators in Bangalore. The whole house has got a sunshine modern interior which has some lively and warm hues of light grey being mixed with [...]
Frequently Asked Questions
How do I decide which of the several interior design trends to use?
You should talk about your preferences with an interior designer during your initial appointment. This will assist in reducing the field. Choosing a final design might also be aided by images. The style you choose will depend on how you want to decorate the room and how it will be utilized.
Is it worthwhile to hire an interior designer to help you with your little living space?
An interior designer understands how to employ decor, paint, and artwork to enlarge a tiny room. Visual depth may be dramatically increased by using light hues of paint or a properly positioned mirror. Creating separate seating locations inside a long, narrow space may also provide dimension. You'll be astounded at how effectively the appropriate interior design can transform your compact living area into a useful and comfortable setting.
How long does an interior design project take?
The timeline for an interior design project can vary depending on the scope of the project, the designer's availability, and the level of customization involved.
Can I still have input into the design process?
Absolutely! At De Panache, the team will work closely with you to understand your needs and preferences, and we will incorporate your input throughout the design process.
How can I choose between flooring alternatives like wood, tile, carpet, and others?
You can get proper solution by talking in-depth with an interior designer about your preferences, objectives, and way of living.