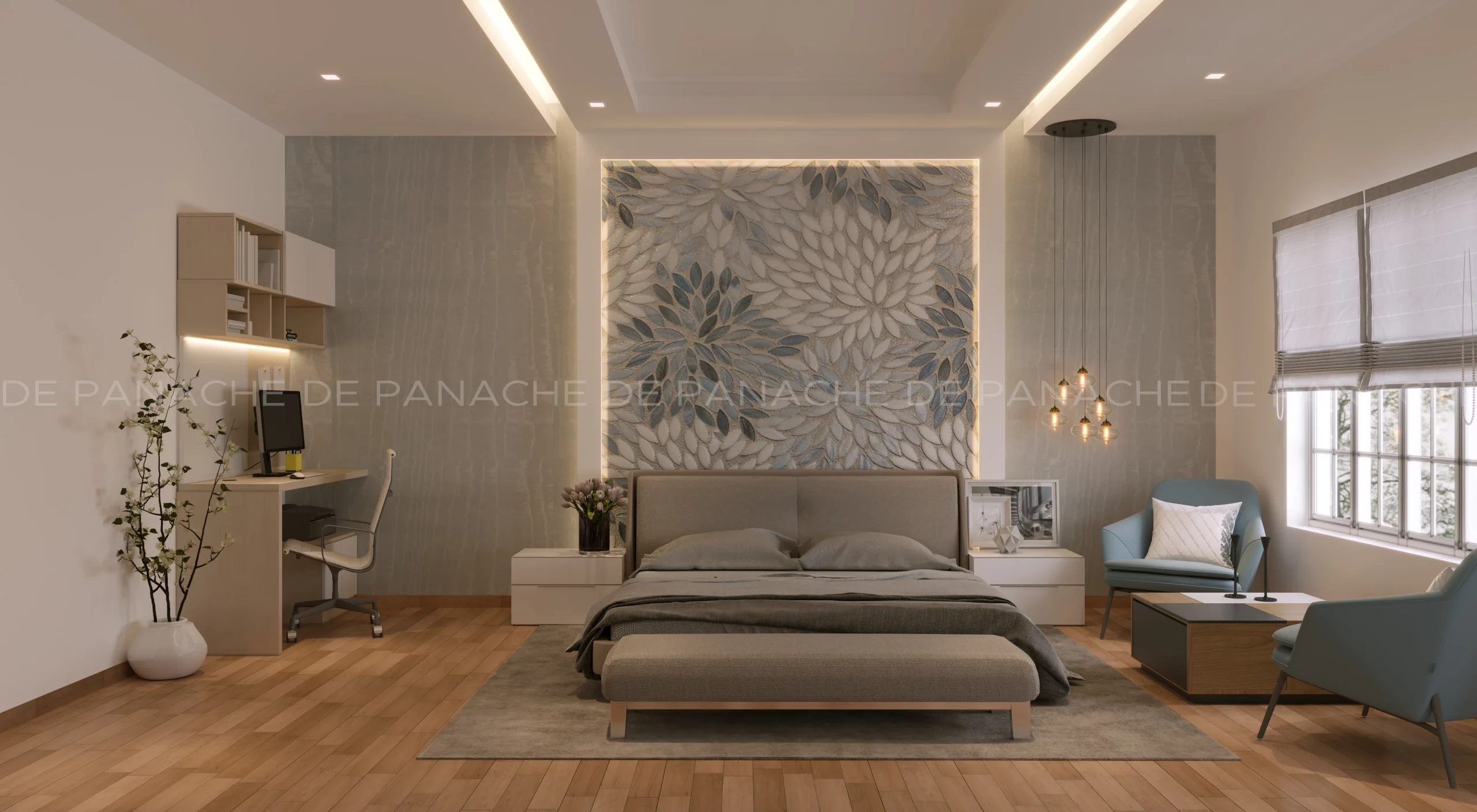 Experience the Unparalleled Interior Design Magic of De Panache, Interior Designers in Mangalore!
Every city homes need interior design, and Mangalore is no exception. The city provides a broad choice of possibilities for individuals wishing to add a touch of elegance and refinement to their house or business thanks to its distinctive fusion of classic and modern designs. Interior designers in Mangalore are specialists in creating beautiful and practical environments that are suited to specific needs, whether they are working on residential or commercial projects. De Panache, one of the best interior designers in Mangalore, can assist you in creating the ideal place, whether you're going for a traditional appearance or something more contemporary.
Experience State-of-the-Art Design with De Panache Firm: Extensive Features To Impress!
De Panache is an Indian design company that provides a variety of design services, including product design, interior design, and landscape design. The firm is known for producing designs that are original, sustainable, and useful. The De Panache firm's broad design characteristics include the following: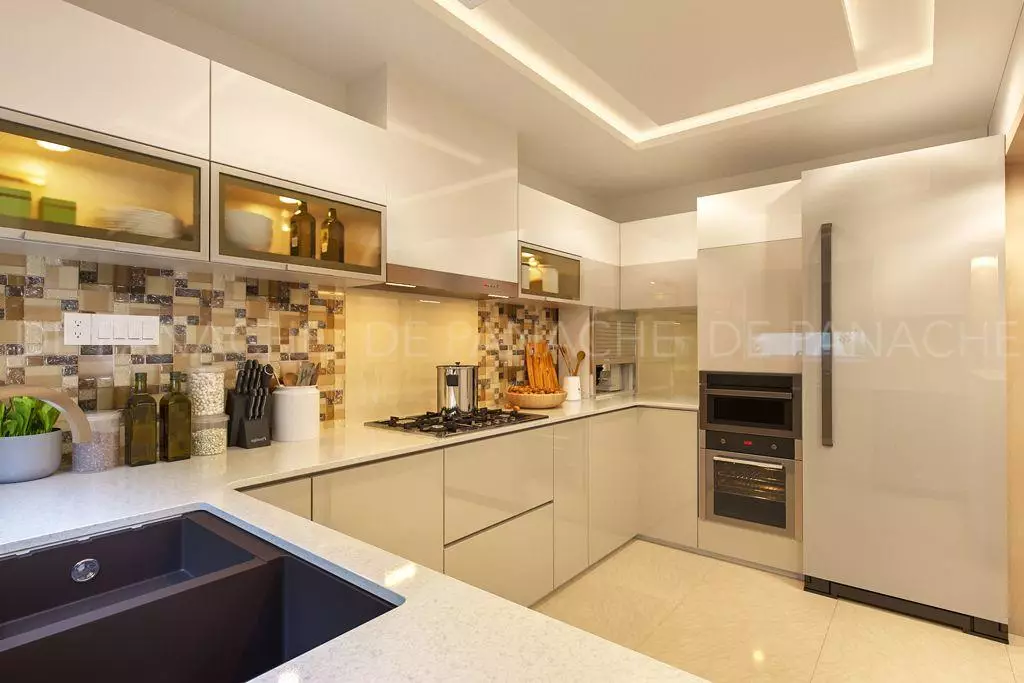 Innovation
De Panache is renowned for its cutting-edge designs that push the frontier of what is feasible. To produce distinctive and sustainable designs that satisfy the demands of its clients, the company is always experimenting with new materials, technologies, and design methodologies.
Sustainability
De Panache, of the best interior designers in Mangalore, prioritizes environmental responsibility and sustainability in all of its creations. To lessen the negative effects of its projects on the environment, the company employs green design principles, energy-efficient technology, and sustainable materials.
Design Functionality
De Panache's creations aren't simply beautiful to look at but also useful. The company focuses on producing designs that are useful, effective, and simple to use. Its designs focus on customer choices and demands while being aesthetically pleasing.
Attention to Detail
De Panache pays special attention to the little details in all of its designs. The company uses a holistic approach to design, taking into account the space, lighting, materials, and colors of a project. This focus on the little things contributes to designs that are unified and harmonious.
Collaborative Approach
Approaching design collaboratively, De Panache works closely with its customers to comprehend their requirements and preferences. To guarantee that every project is completed without a hitch, the company also works together with engineers, contractors, and other professionals.
Versatility
De Panache has a wide range of design projects in its portfolio, including work in the residential, commercial, institutional, and hospitality sectors. Because of the firm's adaptability, it can take on a variety of design difficulties and provide unique solutions to its clients.
Technological Expertise
De Panache utilizes cutting-edge technology, such as 3D modeling and visualization tools, to assist clients in comprehending their ideas. The company's technological know-how enables it to provide precise, thorough drawings that are simple for contractors and builders to understand.
Tips for Selecting the Right Interior Designers in Mangalore
Determine your style: Before you start looking for an interior designer, it's essential to determine your personal style. You can start by creating a Pinterest board or collecting images that inspire you. This will help you communicate your preferences to the designer and ensure that you're both on the same page.
Look at their portfolio: A designer's portfolio will give you an idea of their design style, capabilities, and creativity. Look for projects similar to yours to see if their work aligns with your vision. This will also help you understand the designer's range of skills and experience.
Check their credentials: It's important to ensure that the designer you choose has the necessary credentials and certifications to work on your project. Look for designers who have completed accredited programs, are licensed, and have professional affiliations.
Consider their experience: Experience is crucial when it comes to interior design. Look for designers who have worked on similar projects and have a track record of delivering quality work within your budget and timeline.
Evaluate their communication skills: A person's ability to communicate is important while working with an interior designer. Look for designers who are receptive to your questions and who pay attention to your demands and tastes. A skilled designer should be able to express their ideas properly and offer frequent updates on the status of the project.
De Panache: Professional Interior Design Services That Make a Difference
The key tenet of the De Panache team is that every design element has a function, reflects your personality, and is attractive. We've been converting common houses into cozy, opulent homes for years by creating effective floor plans and utilizing uplifting color schemes, custom furnishings, and clever lighting systems. The De Panache interior designers in Mangalore use premium materials in conjunction with their creative vision and aesthetic principles. Because we do it for you, working with De Panache may save you a tonne of time developing and perfecting your individual style.
Learn about our design process here. 
Or 
Contact: 080 4095 2727
Or 
write to us at: info@depanacheinteriors.com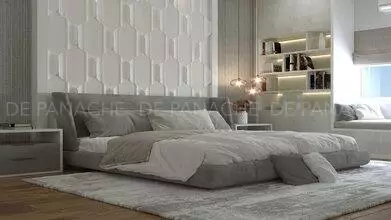 4BHK Villa Interiors     This 4BHK Villa was designed as a dream home for a couple who wished to spend a lot of quality time with family by interior decorators in Bangalore. The whole house has got a sunshine modern interior which has some lively and warm hues of light grey being mixed with [...]
Frequently Asked Questions
What different fields of expertise do interior designers have?
Interior designers can focus on residential, commercial, or a specific sector of the interior design industry, such as hospitality, healthcare, retail, or education. A few interior designers may also focus on furniture and fixture design, lighting, space planning, and choosing colors and materials.
What sets De Panache apart from other interior design firms?
De Panache is dedicated to creating unique and timeless interior designs with a focus on creating spaces that reflect their client's personal style and individuality.
Does De Panache offer any design packages?
Yes! De Panache offers a variety of design packages that are shaped to the individual needs of each client.
Does De Panache provide services for residential and commercial spaces?
Yes, De Panache provides services for both residential and commercial spaces.
What areas does De Panache cover?
De Panache provides services throughout Mangalore and Bangalore.