Walk Into Luxury with De Panache – Top Interior Designers in Marathahalli!
Interior design is a form of art that can transform the feel and look of any room. From sleek and modern to cozy and rustic, De Panache- interior designers in Marathahalli can help you create your dream space. Their expertise can help you create a space that showcases your style and suits your needs. Whether looking to upgrade your living room, bedroom, or office, the creative minds at De Panache- Marathahalli's interior design firm will help you make it happen. Explore the possibilities today and bring your vision to life.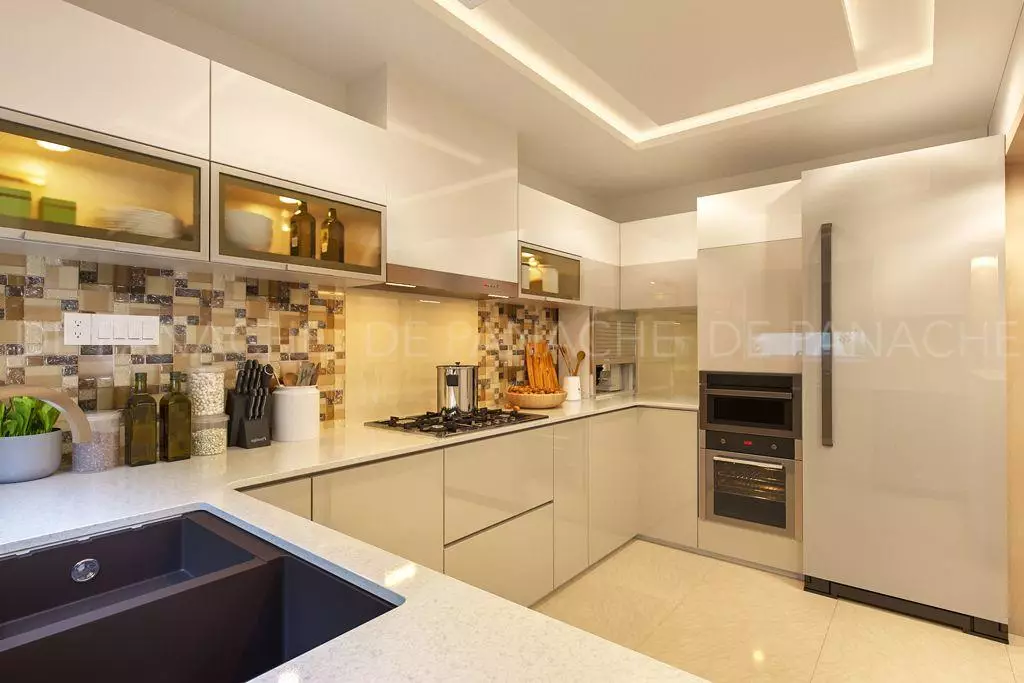 An Overview of the Latest Interior Design Trends
Trends in interior design are constantly evolving. It is influenced by changing styles, technology, and societal trends. Here are some of the latest interior design trends:
Sustainable Design: There is an increased focus on sustainable design, with designers and homeowners choosing eco-friendly materials and products, such as natural fibers, reclaimed wood, and energy-efficient lighting.
Biophilic Design: Biophilic design focuses on connecting people with nature by incorporating natural materials, plants, and other natural elements into interior spaces. This can include living walls, indoor gardens, and natural light.
Minimalism: Minimalism continues to be a popular design trend, with many homeowners opting for clean, uncluttered spaces focusing on functionality and simplicity.
Colorful Kitchens: Kitchens are becoming more colorful, with homeowners and designers incorporating bold and vibrant colors into their kitchen design, such as deep blues, greens, and rich reds.
Statement Ceilings: Ceilings are becoming a focal point of interior design, with bold colors, patterns, and textures used to create a unique and eye-catching feature in a room.
Unleash Your Home's True Potential with De Panache's Best & Extensive Interior Design Services!
Interior design for homes
De Panache, one of the top interior designers in Marathahalli Bangalore provides a comprehensive variety of home interior design services, such as space planning, furniture selection, lighting design, colour consulting, and more.
Commercial interior design
De Panache has expertise in creating commercial interiors for various establishments, including restaurants, shops, and offices. Space planning, furniture selection, lighting design, and other services are part of their business interior design offerings.
Turnkey Interior Design
De Panache provides complete interior design services, which entails that they can oversee all facets of a project from beginning to end. This covers project management as well as design, purchasing, and installation.
Custom Furniture Design
De Panache offers bespoke furniture design services to match each client's requirements. They collaborate with regional artists and craftspeople to produce unique products that are both aesthetically pleasing and useful.
3D Rendering and Visualization
De Panache, one of the best interior designers in Marathahalli Bangalore Bangalore, can produce 3D renderings and representations of interior spaces, giving clients a preview of the ultimate product before the project even starts.
Art and Accessories Selection
De Panache can assist customers in choosing art and accessories to finish their home design projects. In addition to helping customers select items that match their design aesthetic, they may source and organize art collections.
Why Choose De Panache for Interior Design?
De Panache has a team of experienced and skilled interior designers with expertise in various design styles and techniques. We have experience designing residential and commercial spaces, so we can help you create the perfect design for your needs. We work closely with clients to understand their needs and preferences, and they create custom designs that reflect each client's unique style and personality. They pay attention to details and ensure that the final result is a design that exceeds your expectations.
De Panache, one of the top interior designers in Marathahalli, places a significant emphasis on sustainability and eco-friendly design so they can assist you in making a lovely and considerate setting. From the first consultation to the last installation, we are dedicated to giving our clients great customer service.
Learn about our design process here. 
Or 
Contact: 080 4095 2727
Or 
write to us at: info@depanacheinteriors.com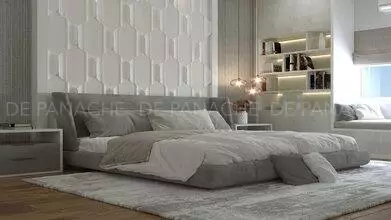 4BHK Villa Interiors     This 4BHK Villa was designed as a dream home for a couple who wished to spend a lot of quality time with family by interior decorators in Bangalore. The whole house has got a sunshine modern interior which has some lively and warm hues of light grey being mixed with [...]
Frequently Asked Questions
What services does De Panache Interior Designers in Marathahalli offer?
De Panache Interior Designers in Marathahalli offers a comprehensive range of interior design services, including space planning, furniture selection and placement, color selection, flooring and wall treatments, window treatments, lighting design, and accessories selection.
What is the process for working with De Panache Interior Designers?
Our design process begins with a consultation to understand your needs and preferences. We then create a personalized interior design plan to ensure the best outcome for your home. Our design team will guide you through each step until the project is completed.
Can my existing furniture be used with the new design scheme?
Yes, in a sense. As much of your present furniture as we can be included into the new design scheme. You've spent your entire life gathering items that bring you joy. Your present furniture, in our opinion, serves as an excellent starting point for creating a more harmonious design scheme. Some parts, however, are frequently ineligible for usage. We cannot utilise them if they are of low quality, too worn, outdated, or simply do not fit the current design strategy.
How long does a project typically take?
A project's length depends on the design's size and complexity. Generally, projects can take anywhere from a few weeks to several months to complete. Our team will provide you with an estimated timeline to ensure the best results.
Does De Panache provide storage solutions?
Yes, De Panache provides storage solutions to enhance storage capabilities on the site and make the most of complex spaces.