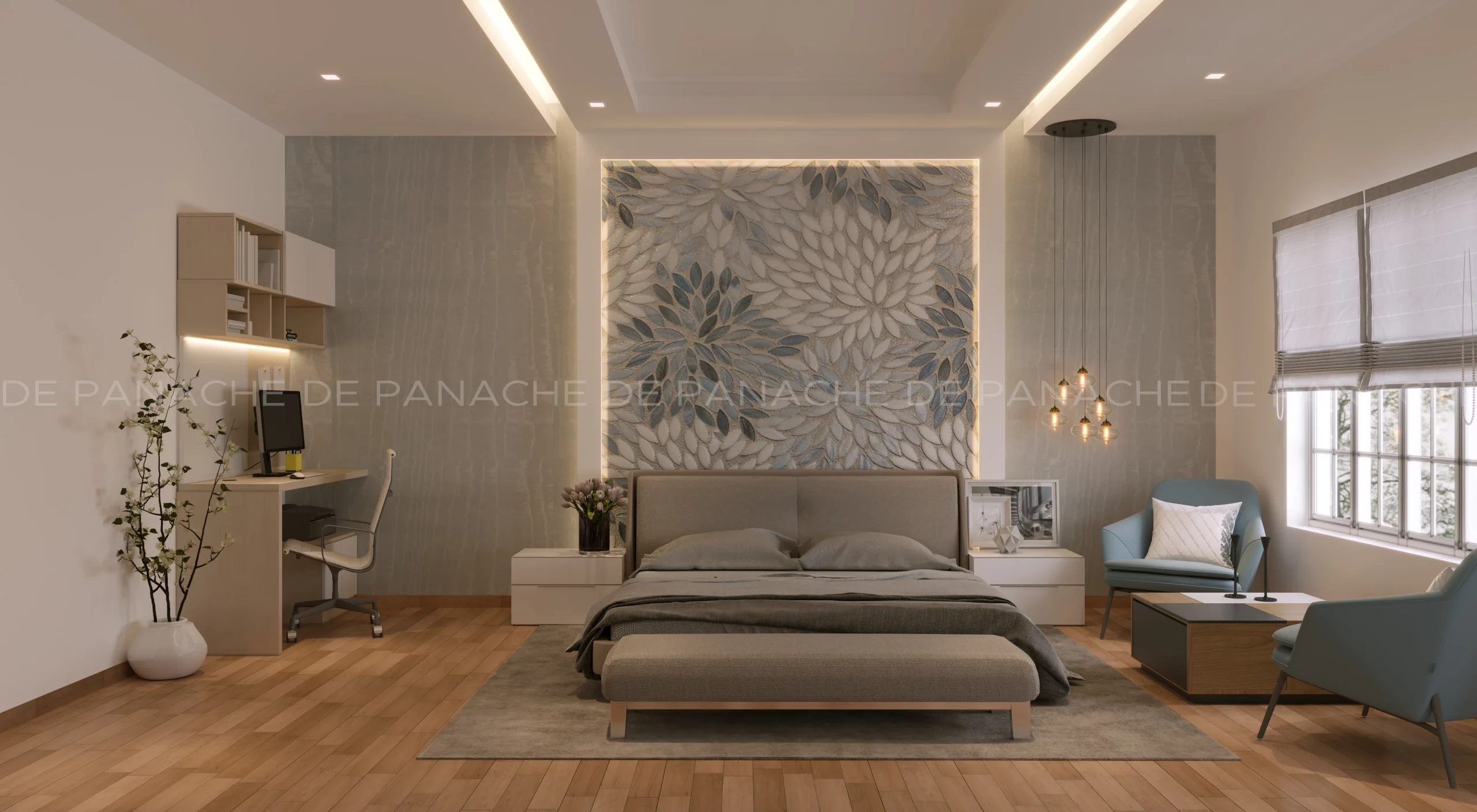 Discover Your Unique Style and Personality with De Panache's
Interior Designers in Sadashiv Nagar
Welcome to the world of exquisite interiors! Are you in search of top-notch interior designers who can transform your living space into a captivating masterpiece? Look no further! De Panache's interior designers in Sadashiv Nagar are here to work their magic and create a space that reflects your unique style and personality. Our team of experts is passionate about creativity and has a sharp attention to detail, allowing them to transform your vision into a stunning reality. From stunning colour schemes to luxurious furnishings, we specialise in crafting spaces that are as functional as they are beautiful. So why settle for a dull and uninspiring home when you can have a personalised haven? Come join us on this journey, and let's turn your dream home into a reality! 
De Panache's Approach to Using Natural Stones in Interior Design
De Panache believes that incorporating natural stones in interior design can add an element of sophistication, elegance, and timelessness to any space. Our team of interior designers in Sadashiv Nagar has extensive experience in using various types of natural stones to create unique and stunning designs that blend seamlessly with the surrounding environment. 
From marble to granite, we carefully select the best quality natural stones and incorporate them in our designs to enhance the aesthetic appeal and functionality of your living space.
Benefits of Incorporating Natural Stones in Your Interior Design
Durability and Longevity: Natural stones are known for their durability and longevity. They can withstand wear and tear from foot traffic, spills, and other accidents. This means that natural stones will last for years without needing to be replaced, making them a great investment for any homeowner.

Low Maintenance: Natural stones are also easy to maintain, as they require little cleaning and upkeep. This makes them a practical option for homeowners with busy schedules who may not have much time for frequent maintenance.

Versatility: Natural stones come in a variety of colours, patterns, and textures, making them a versatile choice for interior design. They can be used for flooring, countertops, backsplashes, and even as decorative accents.

Eco-Friendly: Natural stones are a sustainable and eco-friendly option for interior design. They are sourced from quarries and are not made from synthetic materials, reducing the environmental impact.

Health Benefits: Natural stones are also known for their health benefits. They do not emit harmful chemicals or pollutants, making them a great choice for those with allergies or respiratory issues.
Natural stones have the ability to enhance the aesthetic appeal of any space, be it classic or modern, and impart an enduring and timeless elegance to it. Consult with De Panache's interior designers in Sadashiv Nagar to discover the many possibilities of incorporating natural stones in your interior design. 
Why
De Panache's
Interior Designers in Sadashiv Nagar
are the Ones to Choose?
Choosing De Panache's interior designers in Sadashiv Nagar offers a plethora of benefits. Our team of experts combines creativity and functionality to transform any living space into a personalised haven. We take pride in our attention to detail and passion for natural elements like stones, which we incorporate into our designs to add a touch of elegance and uniqueness. Our flexible and collaborative design process ensures that every client's vision is brought to life. Our team can cater to various budget ranges, ensuring that our interior designing services are affordable for everyone. Additionally, we are equipped to handle projects of any scale or complexity. At De Panache, we strive for excellence in every project, ensuring that our clients are satisfied with the end result.
Visit https://depanache.in/ now for more information.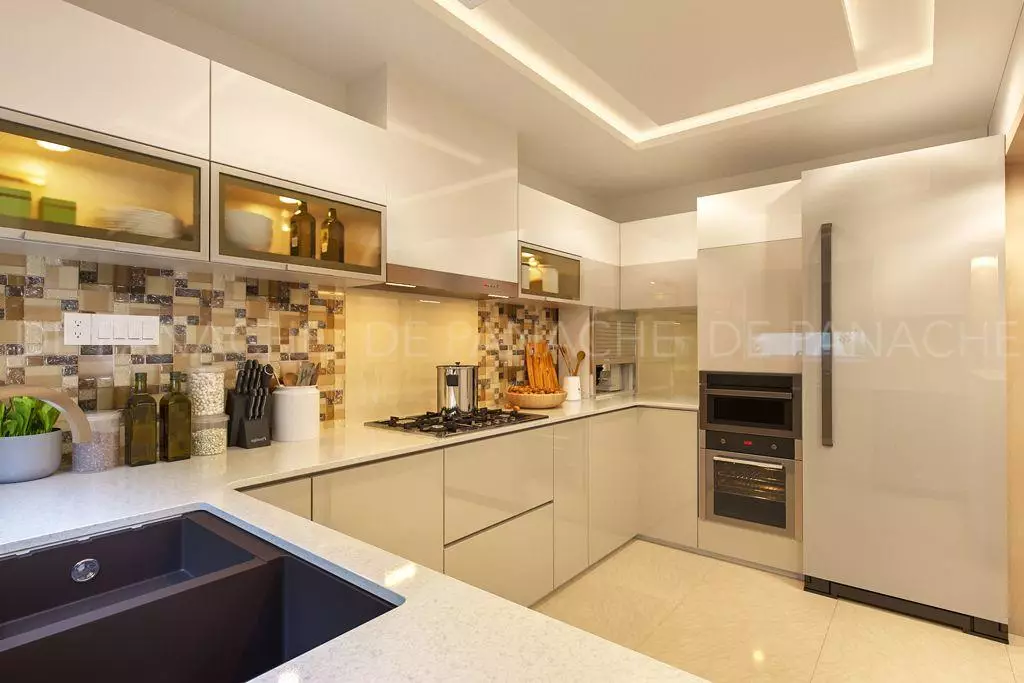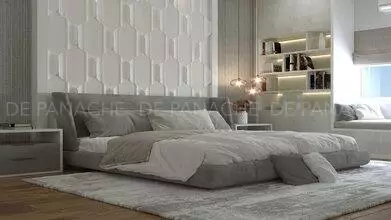 4BHK Villa Interiors     This 4BHK Villa was designed as a dream home for a couple who wished to spend a lot of quality time with family by interior decorators in Bangalore. The whole house has got a sunshine modern interior which has some lively and warm hues of light grey being mixed with [...]
Frequently Asked Questions
What is the difference between an interior designer and an interior decorator?
Interior designers focus on the structural and architectural aspects of a space, while interior decorators focus on aesthetics and furnishings.
What is the typical timeline for an interior design project?
The timeline for an interior design project can vary depending on the scope and complexity of the project.
Can an interior designer help me with colour selection?
Yes, interior designers can assist with colour selection and provide recommendations based on your preferences and the style of the space.
How involved do I need to be in the design process?
Your level of involvement in the design process can vary depending on your preferences. Interior designers can work with you closely to incorporate your vision and ideas into the design.
How do I choose the right interior designer for my project?
Look for an experienced designer with a portfolio that aligns with your style and preferences. Schedule a consultation with us to discuss your vision and ensure the designer understands your needs.