Step into Your Dream Home with De Panache Interior Designers in Sarjapur Road, Bangalore
Interior design is more than just picking the right furniture and decor pieces. It requires a keen eye and an understanding of the importance of creating a space on the project site. From carpets and walls to drapes and furniture, creating a home that is both stylish and comfortable requires a combination of skill and creative vision. At De Panache, the interior designers in Sarjapur Road understand this balance and strive to provide their clients with a space that reflects their styles and personality.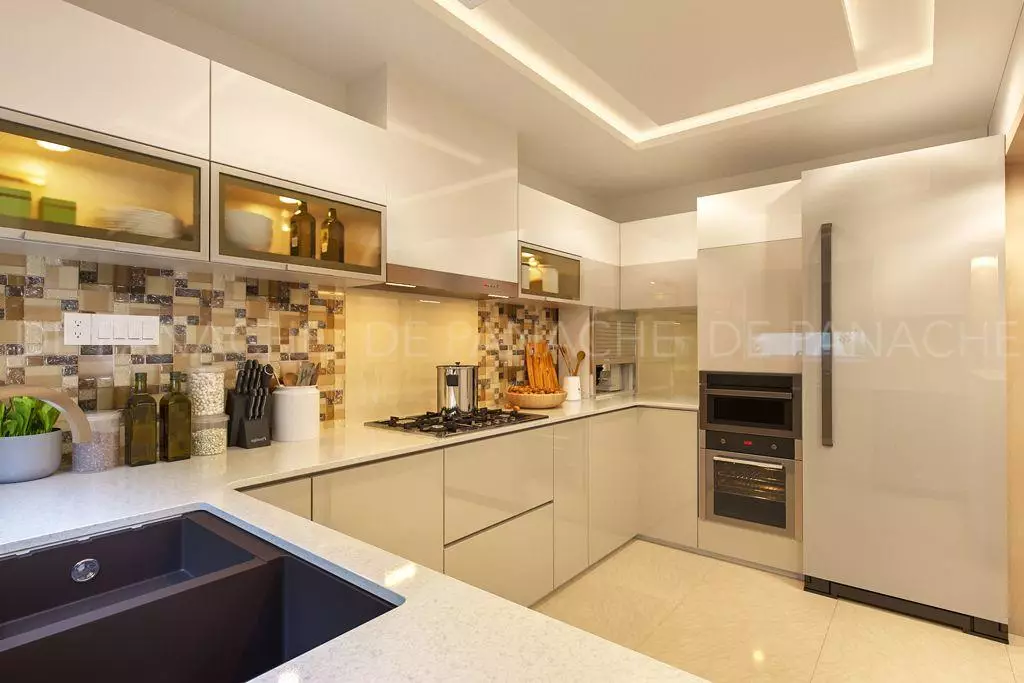 De Panache Best & Extensive Interior Design Services
Turnkey Interiors
The De Panache turnkey interior design service takes care of designing and building an interior under one roof. The team will take care of everything for you, from layouts and concept planning to move you into your new home. 
If you want to remodel your apartment or office completely, or if you just bought an apartment in a new building and need an interior designer, you should consider the benefits of hiring De Panache interior designers in Sarjapur Road, Bangalore which offers a "turnkey" service. 
Complete & Better Coordination 

Super Productive Site Meetings 

Competent & Expert Design Team 

Quality and Skilled Work 
Lighting Design Services
The lighting designs by De Panache are vibrant, modern, and up-to-date in terms of technology. Light can be used to shape a space, like a shape, size, and material. At De Panache, the team uses light fixtures to help translate the space and strengthen the home design. 
The Lighting design work includes all of the following:
Interior lighting

Exterior facade lighting

Daylight Lighting

Landscape Lighting

Light Art Work 

Lighting efficiency audits

Custom luminaire design 

Roadway Lighting 
Innovative Interiors
New and unique interior architecture is one more way De Panache interior designers in Sarjapur Road, Bangalore can make inspiring and lively spaces. Different levels, placements, and textures can change how spaces can look. 
The De Panache deliverables include: 
Personalized Design 

Layout Design 

Upholstery & Lighting Suggestions 

Artwork 

Theme-based Space Planning in Homes

Colour Selection 
Tell us about your home interior requirements here. 
More Reasons For You To Like Us
Multiple Quality Checks – Till your satisfaction 

End-to-End Solutions – Throughout the project 

Personalized & Expert Designer – As you need 

Zero Hidden Costs – We put you covered

Thoughtful & Intuitive Design Process – The way which suits your needs and personality
Unlock the Beauty of Your Home with De Panache Interior Designers
With our team of experienced interior designers in Sarjapur Road, we are dedicated to creating an aesthetically pleasing and efficient home. From furniture and furnishings to color and lighting, we strive to bring your thoughts to life. With our team's expertise and eye for detail, you can be sure that your new home is beautiful and comfortable. 
Together, a dedicated team of competent designers and technicians who do the work make the perfect team to build homes that last a lifetime. We always strive to give quality results to all our clients through our best practices and thoughtfulness. 
Let us help you build the home of your dreams! 
Visit our official website for more information. 
Or 
Contact: 080 4095 2727
Or 
write to us at: info@depanacheinteriors.com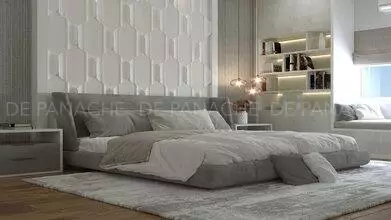 4BHK Villa Interiors     This 4BHK Villa was designed as a dream home for a couple who wished to spend a lot of quality time with family by interior decorators in Bangalore. The whole house has got a sunshine modern interior which has some lively and warm hues of light grey being mixed with [...]
Frequently Asked Questions
What types of services does De Panache offer?
De Panache's interior design firm offers a full range of interior design services, from concept planning and design to construction, furniture selection, and move-in. Moreover, the company also assists in the completion of the project. 
How long will a 'Turnkey project' take to complete?
The length of a turnkey project depends on the scope and size of the project, but De Panache strives to provide the best results in the shortest time possible.  
What kind of coordination and expertise is provided by the De Panache design team?
At De Panache, the design team and the construction team work together, it's easier to keep track of what's going on than when both teams work on their own. De Panache, an interior design company, has project management systems to ensure a project run correctly.
What kind of quality and skill can I expect from the De Panache team?
The De Panache designers always look for ways to change and improve everything. We have our quality check process that ensures a comfortable and beautiful home. Our primary aim is to make sure that your home is something that makes you happy every time you go there. We know how to take care of your foyer, kitchen, gallery, kids' room, master bedroom, and other parts of your home.
What is the process for hiring De Panache interior designers?
The interior design process begins with an initial consultation to discuss your project and budget. You will then work with the design team to create a detailed plan. Once the design is finalized, the team will complete the installation.