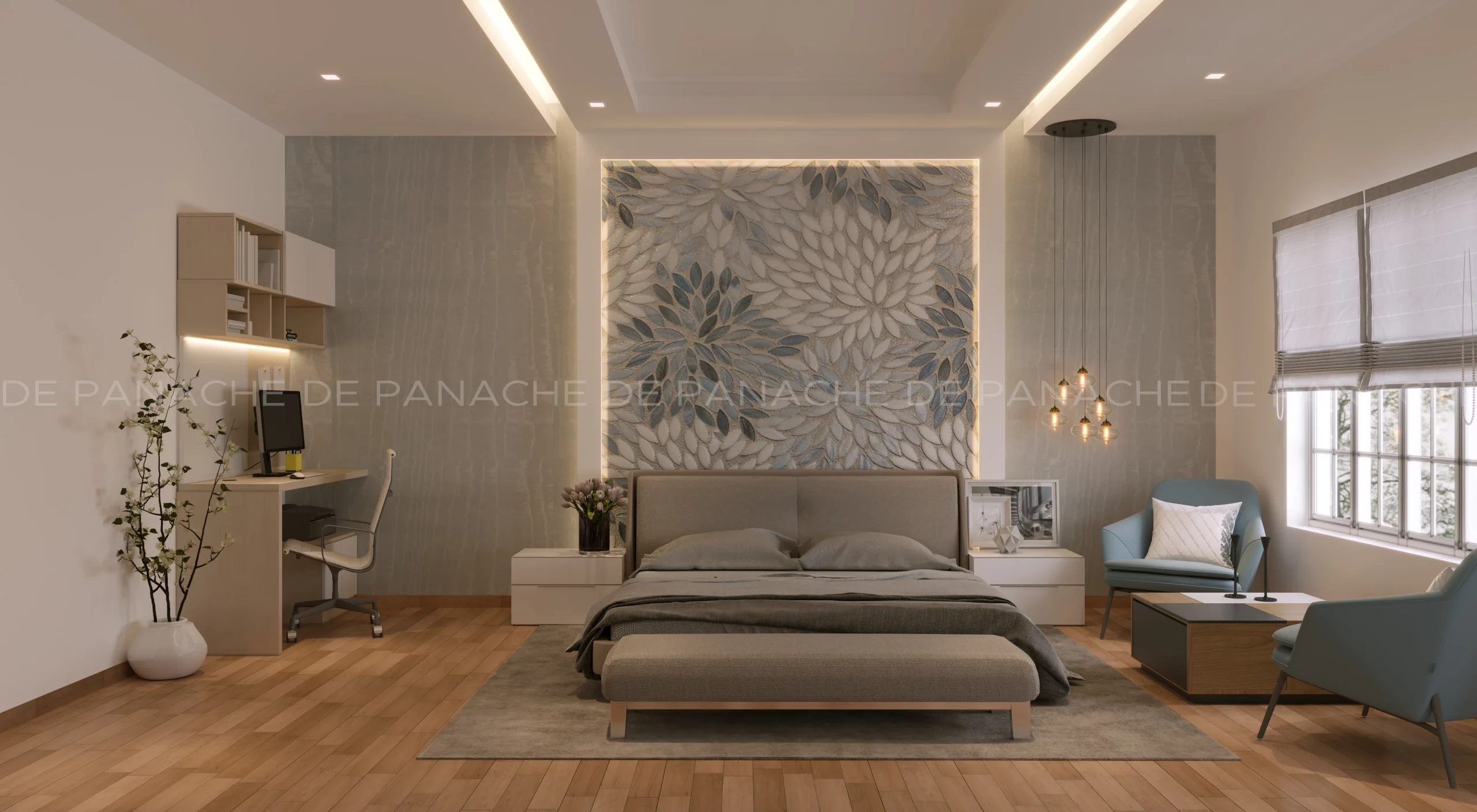 Discover Modern and Sophisticated Interiors with
De Panache
, Interior Designers in Varthur, Bangalore
Creating a beautiful and comfortable home is a dream for many people. With the help of an experienced interior designer, your dream can become a reality. On that note, welcome to De Panache, interior designers in Varthur, Bangalore specialising in modern and sophisticated interiors. Our experts are equipped with a sharp attention to detail and an in-depth comprehension of your preferences and necessities, enabling us to provide an impeccable combination of practicality, visual appeal, and comfort in each project we undertake. Our team will assist you in choosing the appropriate colour schemes and furniture pieces and optimising lighting and ventilation to produce a space that embodies your distinct personality and way of living.
The Psychology of Color in Interior Design: Choosing the Right Palette for Your Home
Colour is a potent instrument in the interior designer's toolkit, capable of affecting our mood, emotions, and physical state. Selecting the appropriate colour scheme for your home necessitates reflecting on not only the visual allure but also the psychological effects of colour. Each colour has its unique symbolism and meaning, and choosing colours that align with your preferences, and the mood you want to create in your home is important. 
As an illustration, warm hues such as red and orange can elicit sensations of fervour and liveliness, whereas cool shades like blue and green can generate a tranquil and soothing environment. Grasping the significance of colour psychology can enable you to devise a space that is not only aesthetically pleasing but also pleasant and inviting.
The Art of Interior Design: De Panache's Extensive Design Capabilities
Personalised and Stylish Home Interiors 
Tailored interiors offer the perfect solution to ensure that modular kitchens, wardrobes, and other furniture pieces fit flawlessly into your desired home. The skilled De Panache's interior designers in Varthur, Bangalore possess a great ability to comprehend the client's requirements and develop the most suitable layout for their house or apartment. The team crafts contemporary furniture for bedrooms, living rooms, and dining areas.
Complete Coverage Service
With De Panache's Complete Coverage Service, the team is committed to providing a hassle-free and seamless experience from the procurement stage to the execution stage. The design team will handle all aspects of the project, granting you the opportunity to relax and relish the process of converting your dream home into an actuality, free of any concerns or strain.
Full Quality Assurance
Our team places great emphasis on the quality of work, which is a crucial factor in creating high-end, modern, and elegant homes. To achieve this, the team focuses on using materials and products that are not only durable but also eco-friendly. With our exceptional craftsmanship, the interior designers in Varthur, Bangalore have established themselves as one of the leading providers of home interior design services. Our stunning designs strike a perfect balance between aesthetics and functionality, resulting in homes that are both beautiful and practical.
Designs – Suited For Every Budget
De Panache Designs possess extensive expertise in both residential and commercial interior design, enabling them to skillfully choose premium materials at a reasonable price point. Once the client has approved the design, our professionals work closely together to handpick the materials and offer recommendations on cost-effective options, allowing the team to create top-notch designs even on a limited budget.
5 Reasons to Choose De Panache as Your Interior Designer in Varthur, Bangalore
Expertise: De Panache has a team of experienced professionals who possess extensive knowledge and skills in the field of interior design.
Customisation: The firm offers customized solutions tailored to the specific needs and preferences of each client, ensuring that every project is unique and personalized.
Quality: De Panache is committed to using high-quality materials and workmanship, ensuring that every design is durable and long-lasting.
Cost-effectiveness: The firm strives to offer cost-effective solutions without compromising on the quality or aesthetics of the design.
Timely delivery: De Panache understands the importance of the timely completion of projects and, therefore, works diligently to meet deadlines without compromising on quality.
Visit https://depanache.in/ to get modern and sophisticated interiors with De Panache.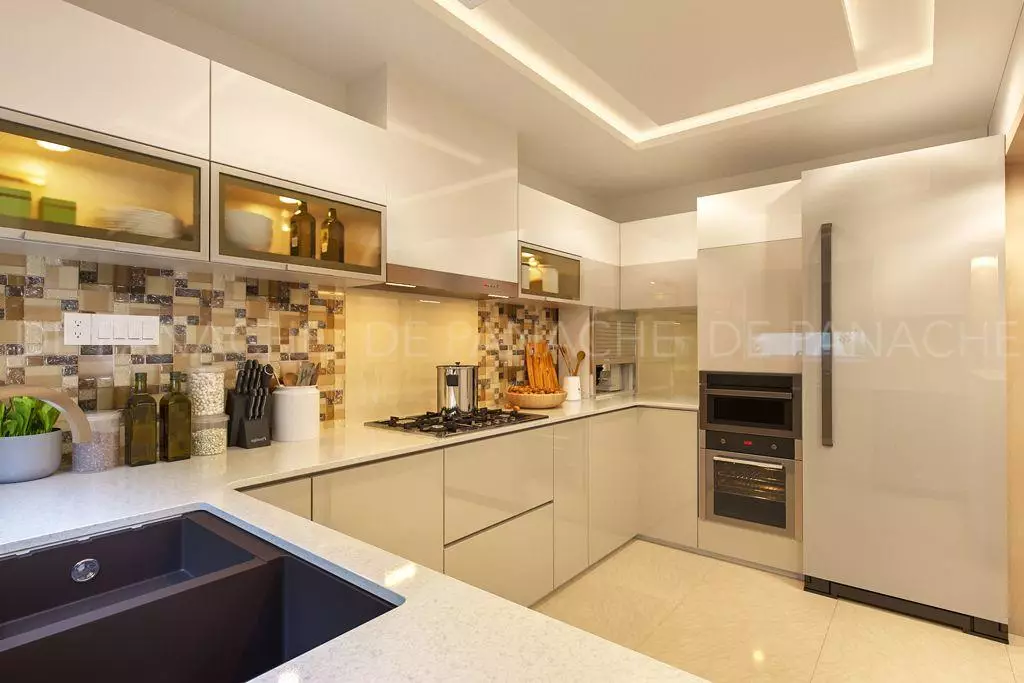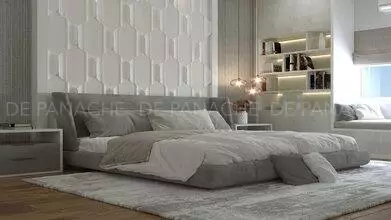 4BHK Villa Interiors     This 4BHK Villa was designed as a dream home for a couple who wished to spend a lot of quality time with family by interior decorators in Bangalore. The whole house has got a sunshine modern interior which has some lively and warm hues of light grey being mixed with [...]
Frequently Asked Questions
What does an interior designer do?
An interior designer is responsible for designing, planning, and coordinating interior spaces, ensuring that they are functional, aesthetically pleasing, and safe.
How much do interior designers charge in Varthur?
The cost of interior design services in Varthur varies based on several factors, including the size of the space, the scope of work, and the level of customisation.
How long does an interior design project take?
The duration of an interior design project depends on the size and complexity of the space, as well as the scope of work involved. A simple project may take a few weeks, while a larger or more intricate project may take several months to complete.
How involved will I be in the design process?
Your level of involvement in the design process is entirely up to you. Some clients prefer to be actively involved in every aspect of the project, while others prefer to leave the details to the design team. A reputable interior designer will work with you to determine the level of involvement that suits your needs and preferences.
Can I incorporate my existing furniture and decor into the design?
Yes, you can incorporate your existing furniture and decor into the design, provided they align with the design aesthetic and complement the new elements being introduced. A skilled interior designer can help you integrate your existing pieces seamlessly into the new design scheme.